My First Gundam Exia from Gundam 00
When I started to get interested in action figures, I was never into Gundam so much. I prefer Robotech then Gundam. My interest change after I watched the complete set of Gundam 00 Season 1. Somehow there was an urge to get a Gundam especially Gundam Exia.
This is the first time a watched a complete season of Gundam. Never done that before. It was my first Gundam and I have to say that the experience was amazing! The story was easy to follow and the battle scenes were beautifully done.
However, when compared to Macross/Robotech, I still prefer Robotech. Robotech has a more satisfying storyline.
Anyway, enough about the series. Let's have a look at my first Gundam.
A friend told me that, if you are new and just starting with Gundam, it is best to start with the basic level. It is good to know that there are different grade and scale systems. Get comfortable with it and move on from there. He recommended starting with First Grade or High Grade.
The reason is simple, the higher the level, the bigger the size of the scale, and the higher the price. And of course … a bit more complex. If after trying the First Grade Gundam and you find that it is not for you, then nothing much is lost. Take note that a Gundam requires assembly. It comes in pieces and you have to build your own mobile suite.
I decided to go for the First Grade and the result is my first Gundam, Exia, from Gundam 00.
First Grade (FG) Gundam Exia 1/144 Scale
This one is actually for kids. It is the easiest one to assemble but to get the details as in the anime series, you need to put some extra effort. Forgotten to take the pictures while assembling it, so the one you see here is all done.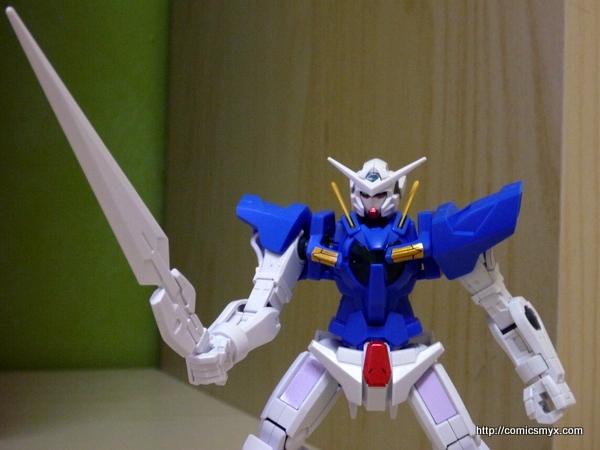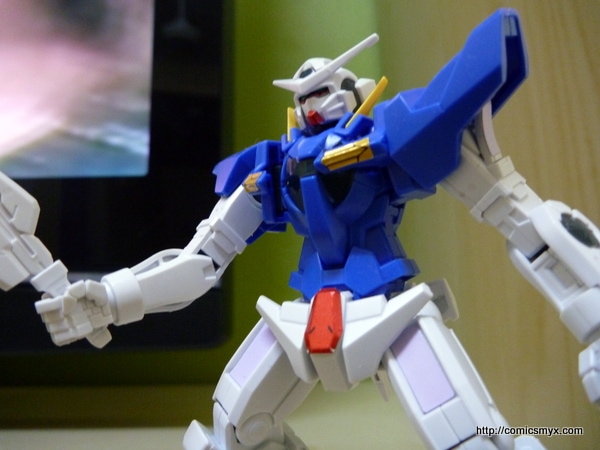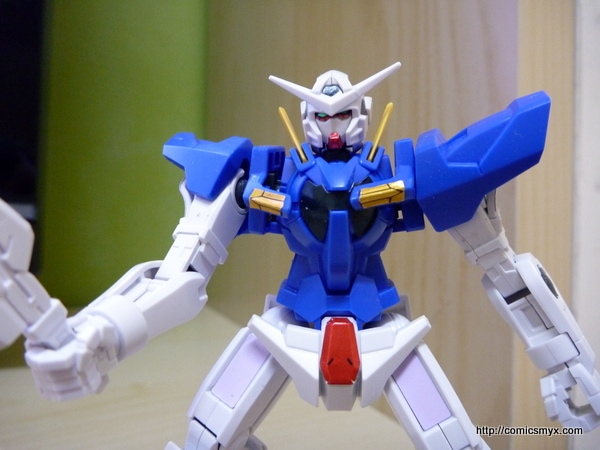 It looks bare, doesn't it? This is because I don't have any additional Gundam tools. Since I was only trying it out, I don't think it was necessary.
Actually, other than the Gunpla kit they also have other tools to help you to assemble i.e. cutter/nipper, design knife, cutting board, model kit glue (you don't actually need this), tweezer, etc.
You also need markers for detailing your Gundam kit to make it look better.
With the tools, your Gundam will look like this. See the differences. Definitely cooler than mine.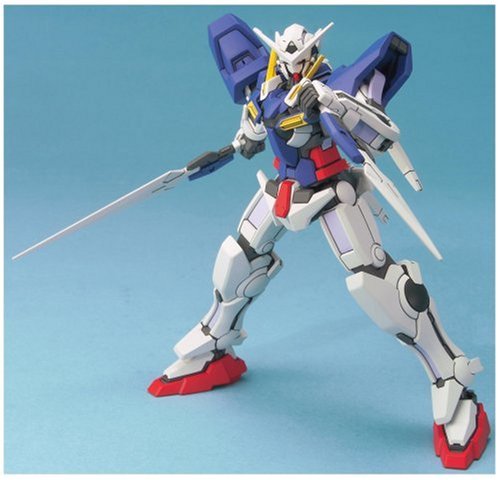 You can get the FG Gundam Exia 1/144 scale model kit from Amazon.
High Grade (HG) Gundam Exia 1/144 Scale
Another basic grade is the HG which is totally different level from the First Grade. If you are really serious to start a Gunpla hobby, then you should start off with this one. High Grade is the most collectible due to its affordability and vast selections. I am already planning to get one. I will share more pictures with you guys.
Once you are through with the basic sets and like Gundam very much, then whatever grade you buy after this is not an issue anymore like this 00 Raiser 1/60 Perfect Grade Model Kit.
Snap together and no glue required
Colored plastic and no paint required
The 00 Raiser joins the highly detailed and complex Perfect Grade series. The iconic twin GN drives are pre-assembled and feature both a powered light-emitting diode (LED) system and a motorized spinning gimmick that can be turned on and off.
Eyes are also powered by an LED which can be turned on and off at will.
Shoulders, elbows, wrists, and knees, have hidden clutch gimmicks behind the GN condensers to help hold poses due to the immense weight of the finished model kit.
Detail of the inner skeleton features new styling complete with GN cables running throughout the body. Legs' swinging structures expand the movability.
Fully equipped with beam sabers, GN Sword III featuring translucent green plastic, and chromed plastic on the GN Sword II which can also double as rifles.
Translucent pink blades are included for the GN swords and along with 4 original new weapons for the O Raiser support craft.
O Raiser and 00 Gundam can successfully combine with latching mechanisms to form 00 Raiser.
Cool! This would be the ultimate Gundam Exia in your collection.
I mentioned Gunpla above, didn't I. Gunpla simply means "Gundam plastic model". Gunpla is commonly referring to the practice of building the Gundams models.
I would like to share this video. Gundam Explained – What is a Gundam? If you are new and confuse with all the Gundams out there, maybe this can shed some light.