Where To Buy Comics In Malaysia
If you just started reading comics and you live in Malaysia, and if you don't know where to buy comics in Malaysia especially the ongoing series of your Marvel and DC Comics, then you have come to the right place.
This article was originally written in July 2012, hence the old comments. After so many changes to the comic scene in Malaysia, I had to re-write it again and finally I was able to complete it. Since all the information is all new, I have reposted it again today (updated Nov 1st, 2020)
Ok, let's do it – Where To Buy Comics In Malaysia, KL especially?
You could always get Marvel Comics or DC Comics at the book store chains such as the MPH bookstore, Borders, BookXcess, and also Kinokuniya.
Most of the comics there are compilations such as trade paperbacks, graphic novels, and omnibus. If you prefer the whole set like the Secret Invasion mini-series in one hardcover, you could surely get that from the stores above.
However, you can't get the ongoing series from most of the book chains except for Kinokuniya KLCC.
Back in the 1980s, it was easy to find comics everywhere. You can even get them from the mamak stalls that were selling newspapers and magazines.
The comic book scene had a large fan base back then. In the late 1980s, we saw the birth of our own local comic book stores such as The Mind Shop and The Comics Corner. Many more comics book stores started to open after that like Earth 638 and The Final Frontier.
I used to spend a few hours on weekends (at least once a month) at The Mind Shop since they first opened in KL Plaza until they finally closed at Sri Damansara. To get my pull list and to also browse back issues.
Now, most of them have closed.
So, where to buy comics in Malaysia, especially the monthly ongoing single-issue one?
As of today there are two physical stores in the Klang Valley to get your ongoing series.
There is one in Kuala Lumpur and another in Petaling Jaya.
1. Kinokuniya Malaysia
Kinokuniya has the ongoing series, but you can't get back issues here. If you are a collector, it is best if you skip Kinokuniya. The comics come with plastic covers but there were a few times they were without backing boards. If anyone else mishandles it before you, then it would not be in mint/near mint condition anymore.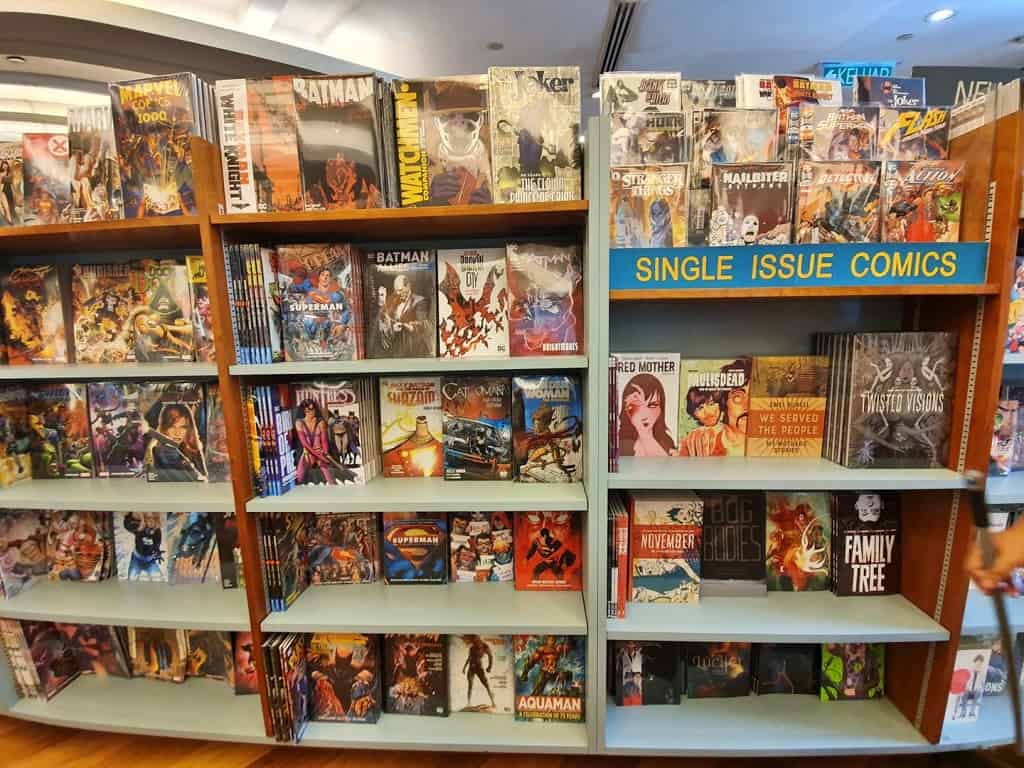 Kinokuniya Suria KLCC Store
Lot 406-408 & 429-430 Level 4,
Suria KLCC
Kuala Lumpur City Centre,
Kuala Lumpur 50088
Tel: 03-2164-8133
Kinokuniya online store
2. The Last Comic Shop
The Last Comic Shop is you friendly neighborhood Local Comic Shop located at Petaling Jaya. You can get all the latest issues of western comics like Marvel Comics, DC Comics, Image Comics, Dark Horse Comics, and more here.
All the comics are already in bags and boards.
You can also maintain your pull list with them. Take note that payment is in advance. For pre-orders, comic bag and board is optional at RM 1.50 a set. The details are on their FB page, refer link below.
It's easy to order your comics from them:
View the latest monthly catalog from DC Connect or Previews World.
Fill up the order form. You need to specify all your requirements – single issue only, pull, the number of copies, delivery, etc.
Then they will contact you for further details as needed.
The Last Comic Shop has back issues as well, but the oldest so far is from 2018. For your information, The Last Comic Shop took over the business from The Comics Corner in 2018.
If you plan to sell your comic collection, you can also check with them for a free no-obligation quote. Make your life easier to get rid of extra copies and non-key issues.
Where is The Last Comic Shop located?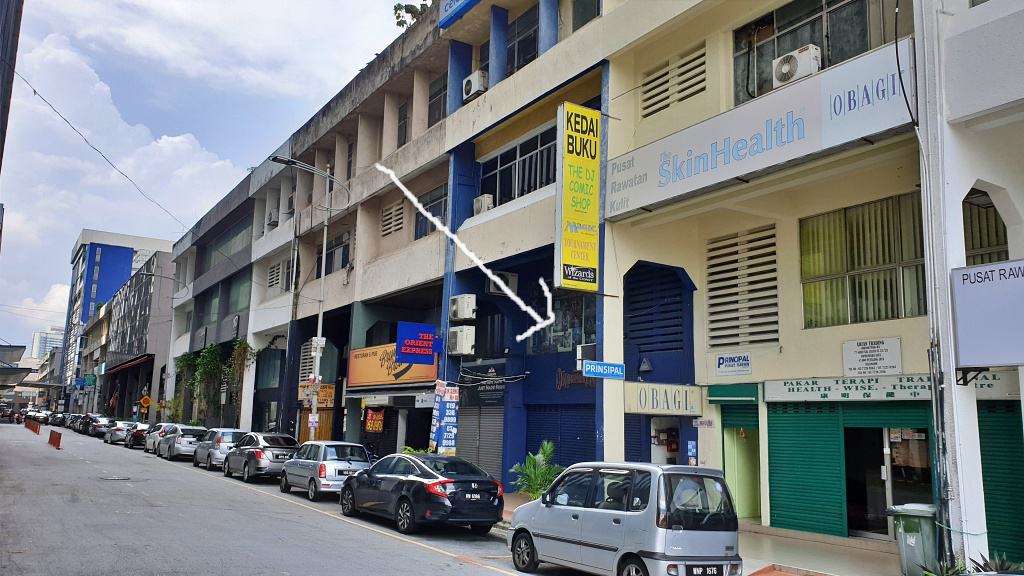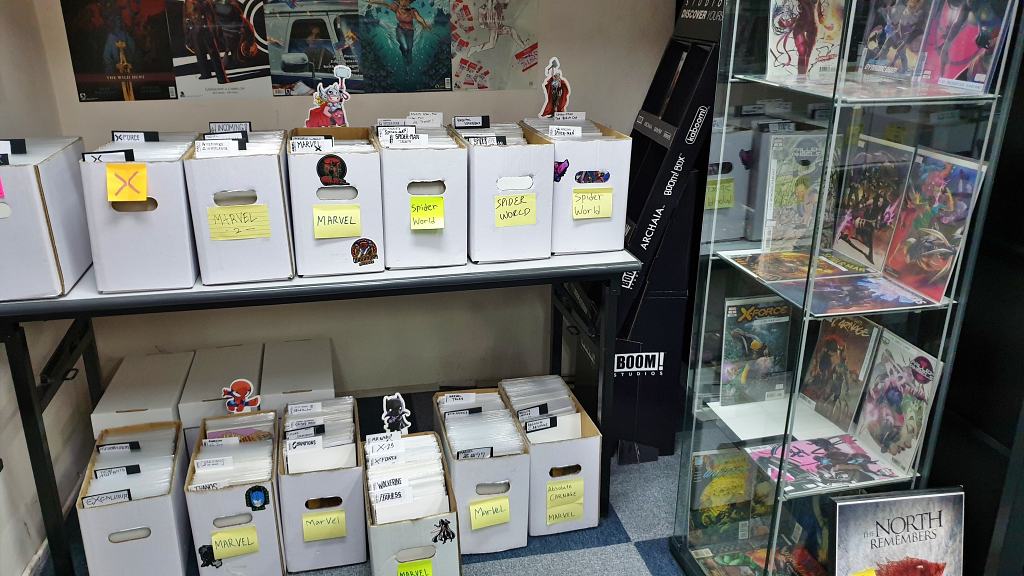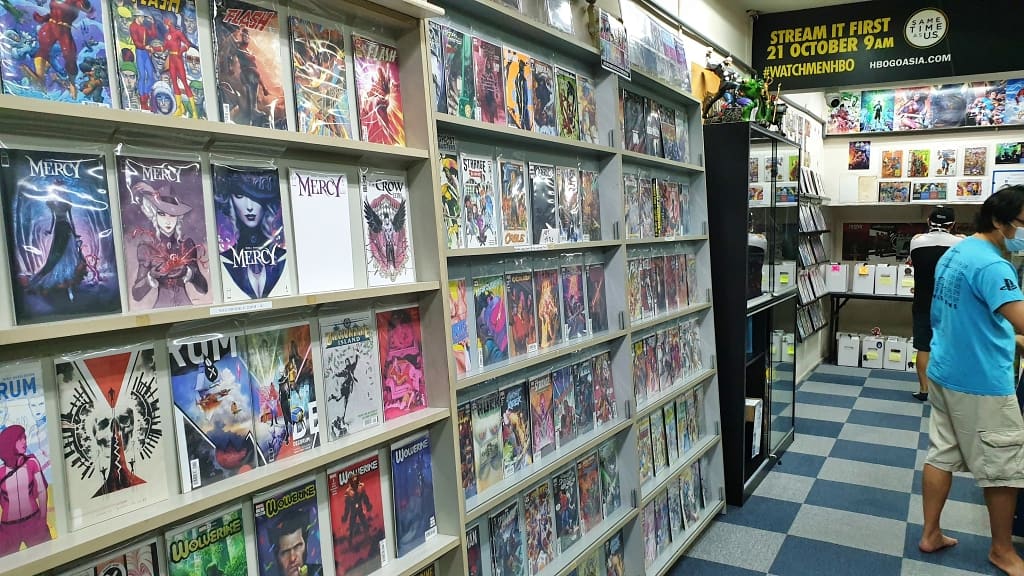 The Last Comic Shop
75 A (1st Floor)
Jalan SS 22/23
Damansara Utama
47400 Petaling Jaya
Selangor
More details on their Facebook page.
There are two other places where you can get you on-going issues via pre-order and also maintain your pull list. There's no physical shop like the two above. All orders are through the respective FB Group.
I am currently buying from both.
3. Malaysia Comics Alliance 大馬美漫聯盟
This FB group is managed by KinWei. Just follow his post in the group. His posts contain what comics are available and when is the cut off date to order. All you need to do is reply which one and how many copies before the due date.
He will then contact you for details and payment.
Example:
SPIDER-MAN #5 (OF 5)
RM 21.20
Due Sat 2 PM 31/10/20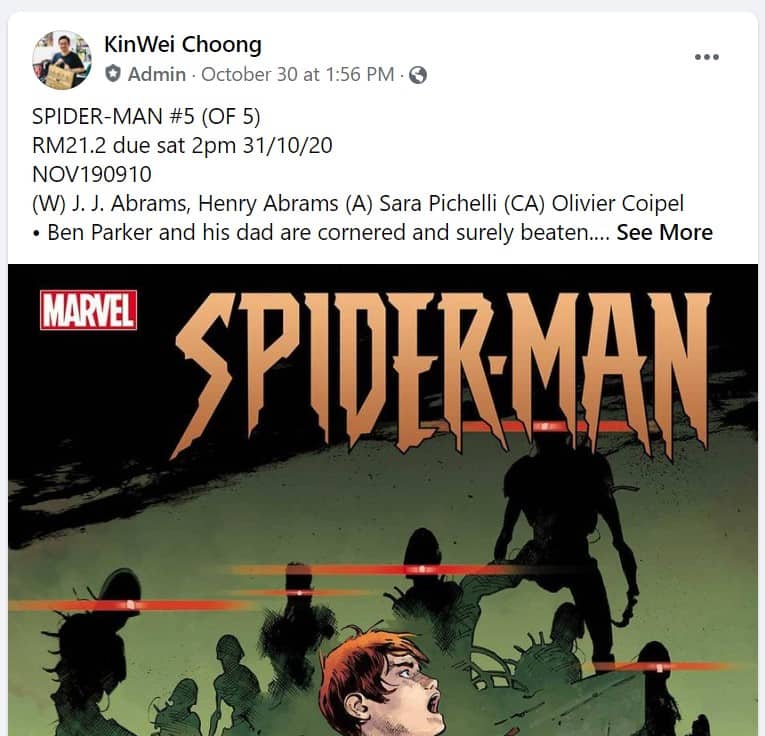 You could also let him know which one you want to include in your pull list. Payment is in advance and the price includes the comic bag and board.
Instead of going through each and every post, request for an order form which is in Excel. Just fill in the number of copies you want and send it back to him before the cut off date.
However, if you are looking for variant covers which may not be in the list, you still need to follow the posts in FB.
Link to Malaysia Comics Alliance 大馬美漫聯盟
You could either pick up your comics from him at Amcorp Mall every Sunday at 1 PM or request for a delivery (additional charges apply).
4. MY Comics Community
This group is maintained by Lee Heng Kok and Joel Matt Murdock. It works the same way as Malaysia Comics Alliance. Orders are through commenting on the FB post or Google docs.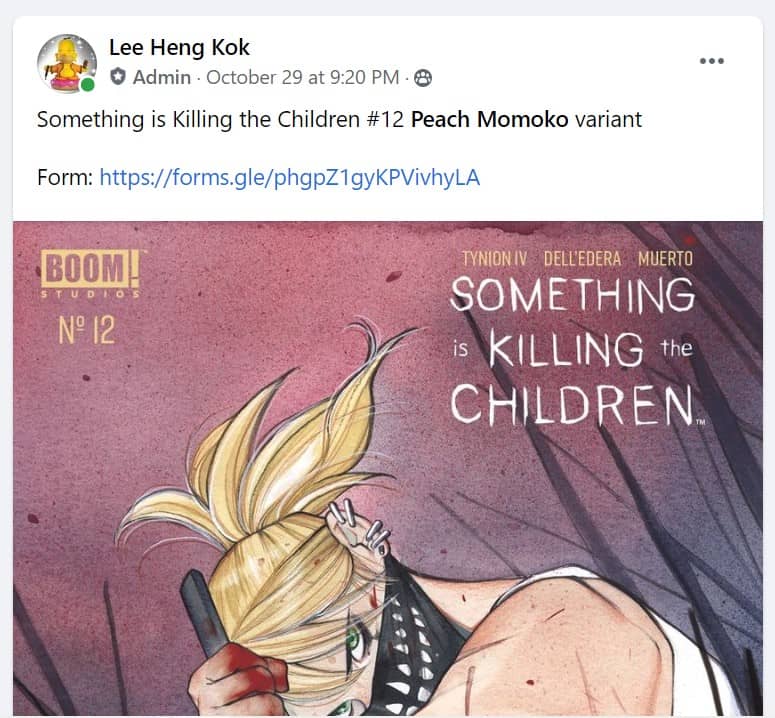 Bro Lee Heng Kok is from Seremban, and he would be at the A&W restaurant opposite of Amcorp Mall once a month for pick up.
Link to MY Comics Community.
5. Retro Comics Store
If you are looking for back-issue, there a shop in Sri Kembangan that sells back issues only. Retro Comics Store is a place that sell 50s until present comics, toys, retro games and related paraphernalia.
I have never been to the Retro Comic Store, it is actually quite far from my place. Will update this section later when I pay them a visit.
Retro Comics Store
32A-1, Jalan PUJ 3/2
Taman Puncak Jalil
43300 Seri Kembangan
Selangor
More details on their Facebook page.
6. Comic and Hobby Island
This is a Facebook page where members post their back issues for sales. The admin is bro Jeremy Keanu Shia who is also the owner of Retro Comic Store.
Vintage Comics sell back issues in their FB group. The owner, Wan Ahmad Saifuddin lives in Johor. If you are from Johor, and looking for back issues, you can save a lot in postage. Maybe you could arrange for COD.
Recently Vintage Comics started their own website, VintageComicsMalaysia.com. It works similar to Shopee, but for comics and action figures only.
I have listed some of my comics there too. You can have a look at my collection for sale at VintageComicsMalaysia here.
My X-Men (1991 1st Series) #24 is currently on Sale! at MYR35.00.
Classic cover art by Andy Kubert
Gambit and Rogue kiss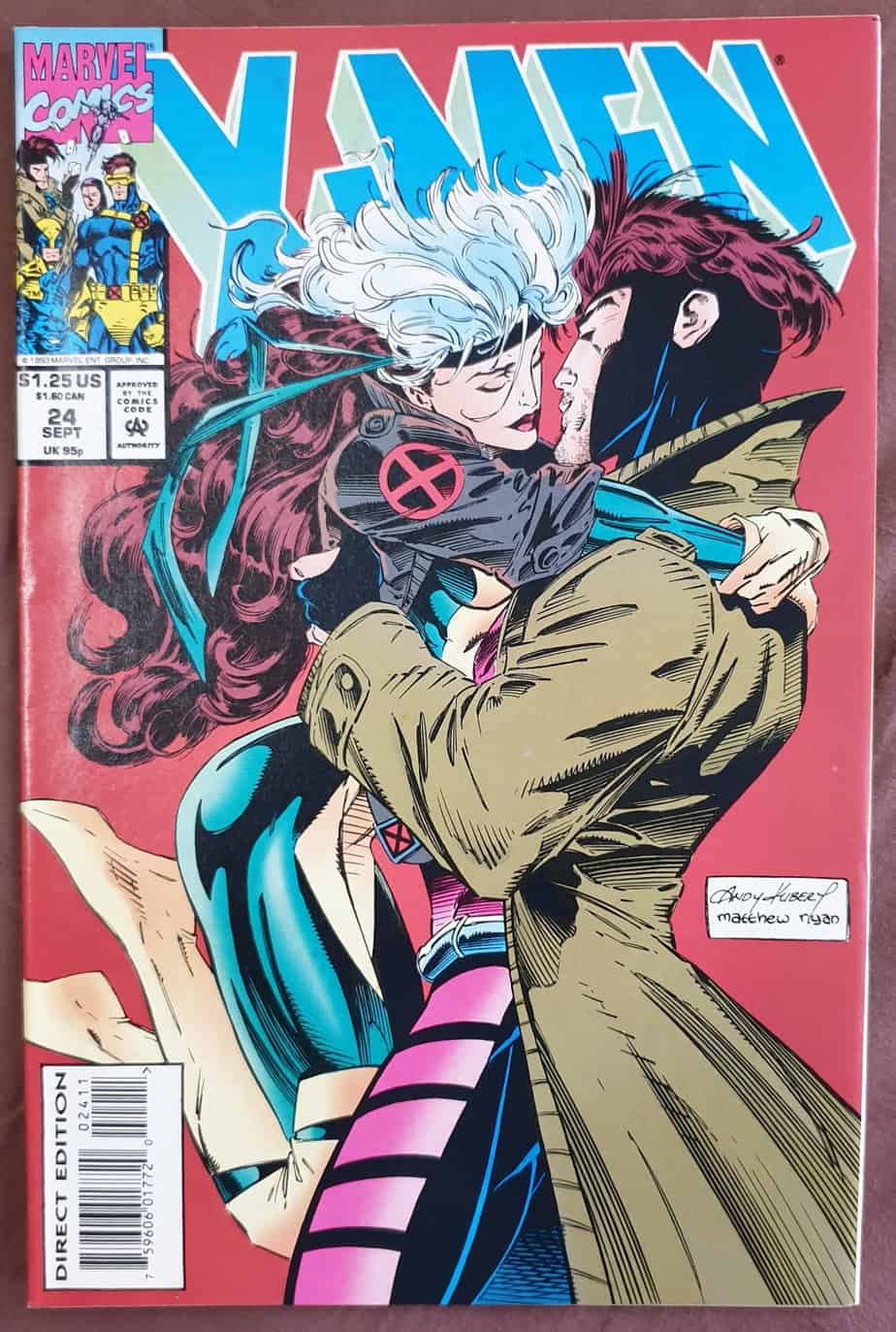 Other Facebook pages, communities and groups worth mentioning are as follows.