Bloodshot Is Currently Offered Digitally
In response to the COVID-19 (coronavirus) pandemic, Sony Pictures and Columbia Pictures are making Vin Diesel's Bloodshot available On Demand from March 24 onwards.
Bloodshot was released in theaters on March 13, and due to the Covid-19 pandemic that is currently affecting almost everyone in the whole world is also causing theaters around the world to close.
Bloodshot will be made available for $19.99 USD with all leading digital retailers.
It is already available in the US but not everywhere. International digital sales dates will be revealed later. For the international market, they say it will make further announcements and focus on the affected countries due to pandemic Covid-19.
However, Sony insisted that they are still committed to producing films through movies, just that at the moment many countries face a unique and rare situation that disrupts the distribution of films like Bloodshot.
Where to get your copy of Bloodshot?
It is currently available on:
and also Vudu, Microsoft, FandangoNOW, Movies Anywhere, PlayStation Store, Fios, Xfinity, and AMCTheatres.
What Do I Think of Bloodshot?
It's cliche, boring, not unique and it's like watching an old Robocop movie with better CGI and action sequences.
You are better off reading the comics.
Really, I mean it, the comics are better. One thing I notice in the comics, particularly in Bloodshot 25 – Bloodshot: The Glitch. They really drew him like Van Diesel. I noticed it while flipping through the pages.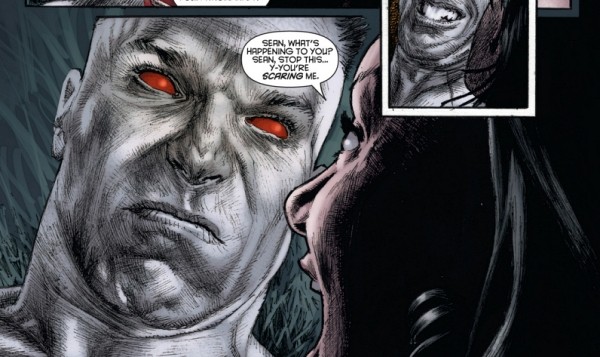 I am currently reading the 2012's Bloodshot: Setting The World On Fire which collects Bloodshot #1 – 4 and Bloodshot: The Rise and The Fall which collects Bloodshot #5 – 9.
Or you can get the first issue, free, from Valiant Entertainment.
From the free copy, there's a page that clearly explains what the Nanite capabilities are. It is easy to understand what Bloodshot can do.
However, the ones I am reading are not the comics that inspired the movie. The graphic novel that inspired the movie is The Definitive Edition.