McFarlane Toys Shares Photos of Batman Arkham Asylum
A few days ago McFarlane Toys has shared a new product page for Batman Arkham Asylum DC Multiverse action figure.
Batman Arkham Asylum is set to be released in the Summer of 2020. So far, the action figure recommended retail price is $19.99 and it is available for pre-order.
The last review we did on a Batman action figure was about 5 years ago on the Dark Knight: Batman And Bat-Pod. That was by JJ.
The last action figure I bought was The New 52: Superman Action Figure from DC Direct.
Hmm … I now realized that I did not do a review on Superman. I can't remember why though.
Anyway, details of Batman Arkham Asylum is as below:
BATMAN ARKHAM ASYLUM
Brand: DC Multiverse
Genre: Comics
Product Type: Action Figure
When his parents were gunned down in front of him, young Bruce Wayne resolved to rid Gotham City of the criminal element that took their lives. He trained extensively to achieve mental and physical perfection, in addition to mastering martial arts, detective techniques, and criminal psychology. Dressing as a bat to prey on criminals' fears, Batman fights crime with the aid of specialized gadgets and vehicles, operating out of his secretive Batcave below Wayne Manor.
Batman figure based on the video game Batman: Arkham Asylum
Batman accessories include Grapnel Launcher, open Batarang, folded Batarang, Bomb Cannister, alternate fist, and base
Included collectible art card with Batman: Arkham Asylum artwork on the front, and character biography on the back
Collect additional Wave 2 Batman: Arkham Asylum; The Joker as well as other McFarlane Toys DC Multiverse figures. Figures sold separately.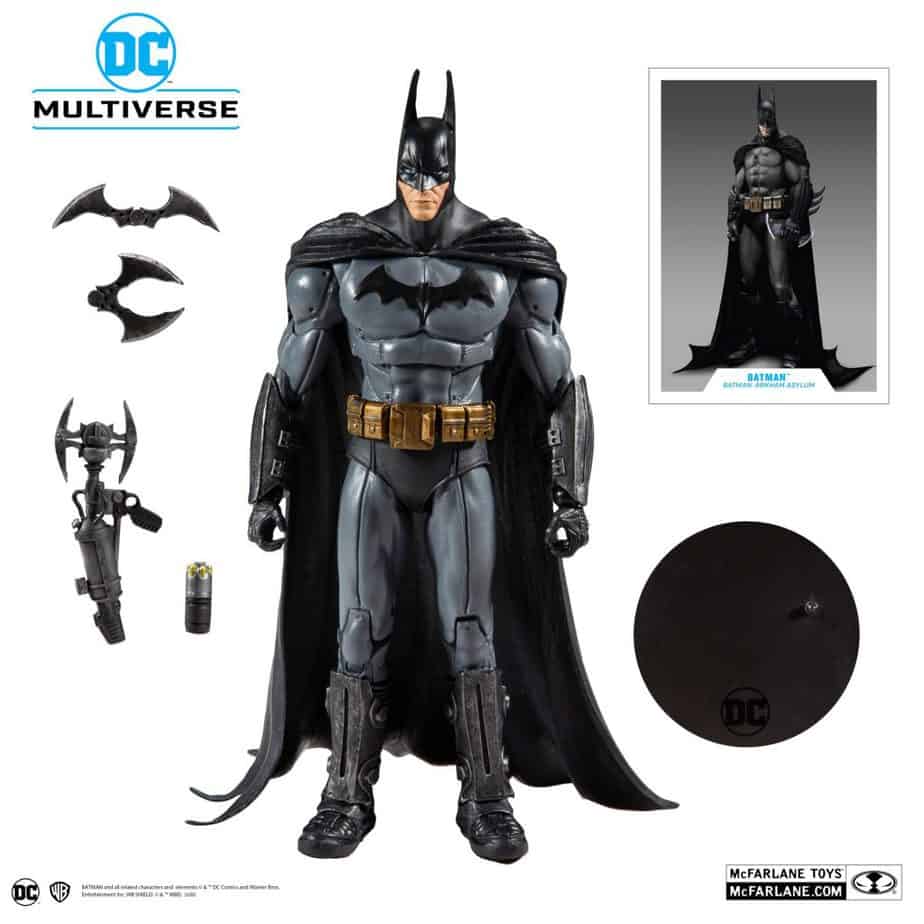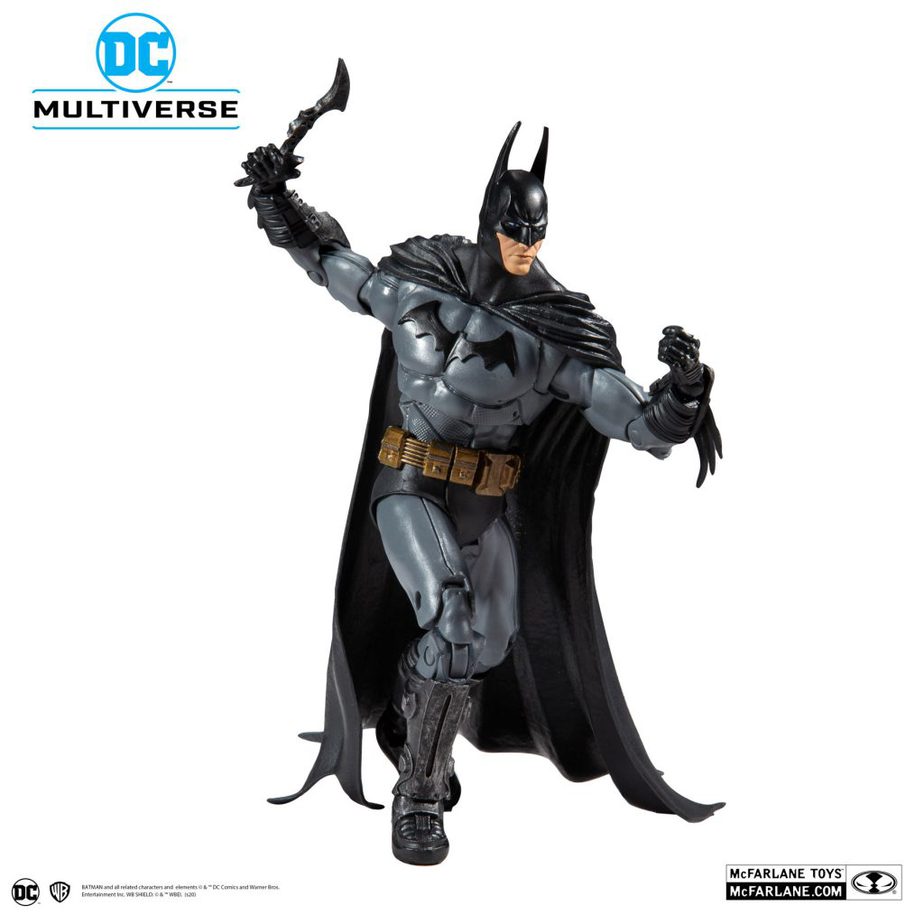 If you compare this with the McFarlane Toys DC Multiverse Batman: Detective Comics #1000 Action Figure which was released earlier in Jan, I like the Batman: Detective Comics #1000 action figure better.
I think McFarlane Toys made Batman's (Arkham Asylum version) ears too long.
Check out the Batman: Detective Comics #1000 action figure here.