Gempak: Info-Comic Magazine – Free Download of The Latest Issue Through The Android Apps
Yeah! You read the title right. I am not kidding. Free Gempak Magazine.
I am not sure either, whether this is a design flaw or a marketing gimmick, but all the latest issues for the last 3 months of Gempak magazine were downloaded for free. At Google Play Store it is specifically written that: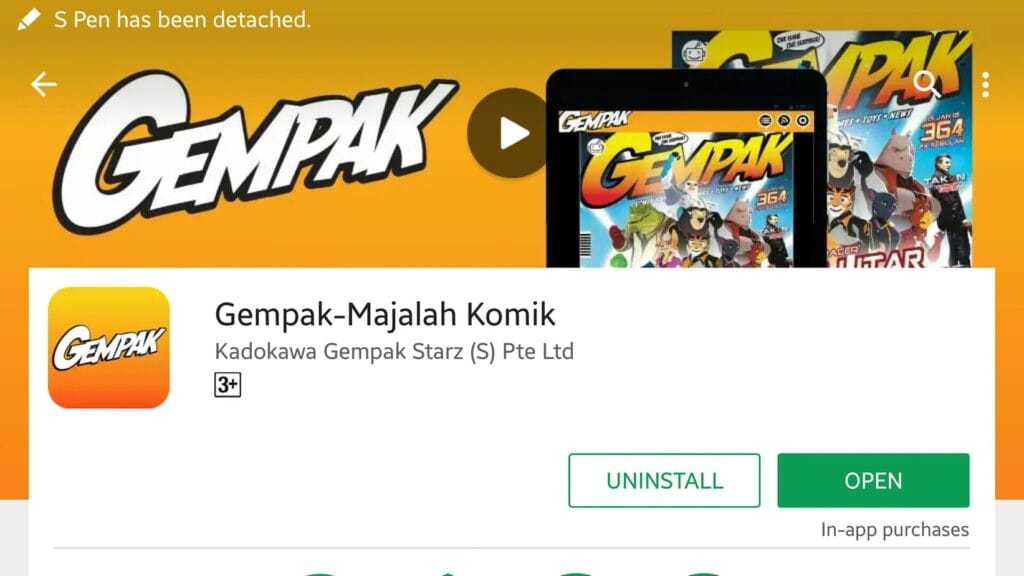 Once downloaded, you can read the latest issue of digital GEMPAK ™ for free! (The next issue must be purchased separately.)
But seems like it is not the case. Since I downloaded the Android apps two months back, I have downloaded issues #396, #397 and #398. This is freaking awesome!
Don't believe everything I say, check out the video which shows me downloading the full version of Gempak #398.
I prefer Popcorn than Gempak.