Popcorn looks promising, but after the first issue came out in December 2008, there's no 2nd issue. I couldn't find any in the nearest bookstore. Even GempakStarz.com is still showing the first issue on the main page. Not sure whether there will be more or not. I didn't ask either.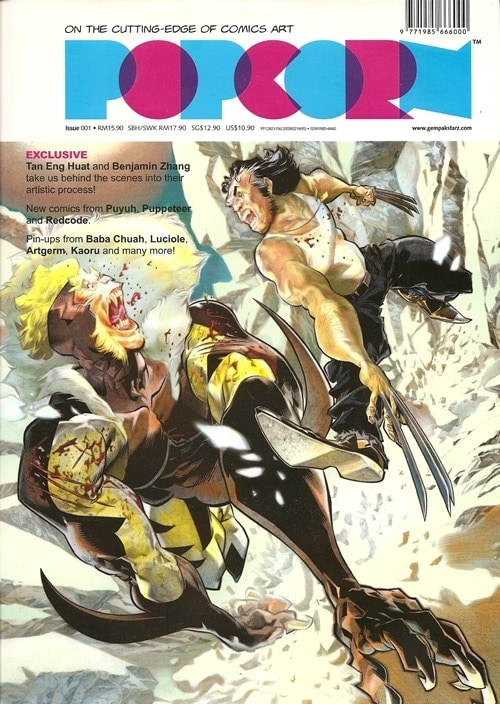 Popcorn is a comic magazine which features interview with local and international artists, short stories and also artworks by local talents, and also from Asia.
This issue featured Tang Eng Huat and Benjamin Zhang. Believe it or not, Thang Eng Huat is currently working on Ghost Rider and he's a Malaysian. After going through this issue, it confirmed what I said before on CicakMan. We have a lot of talents and KRU should pay more attention in producing more quality comics.
Image: PopCorn #1