Here's one totally freaking awesome movie. Even my girlfriend loves it. It is totally different from Iron Man And the Dark Knight Rises.
I took leave to see this movie. Watching it in the morning means we will more time to do other things later. By the way, this movie when it is rated R. My girlfriend wanted to see Shutter Island, but after seeing Nicolas Cage name on the list, she agreed.
To put things simple .. Kick Ass = what happens when you put a costumed crime-fighter on the streets of the real world.
Kick Ass is about Dave Lizewski, an ordinary teenager with no superpower or martial arts training, who decides to become a costumed crime-fighter. He got himself a green-colored wetsuit online and goes into the crime-fighting business and almost got himself killed.
His first try was a big failure. He is stabbed with a knife in the stomach, hit by a car and spends 6 months in the hospital recovering, but he became a YouTube sensation on his second try. Everything was fun and funny, but the movie gets darker when Kick Ass crosses paths with the strange father-daughter hero team of Big Daddy and Hit Girl.
Ok, enough .. just watch the movie. You'll love it.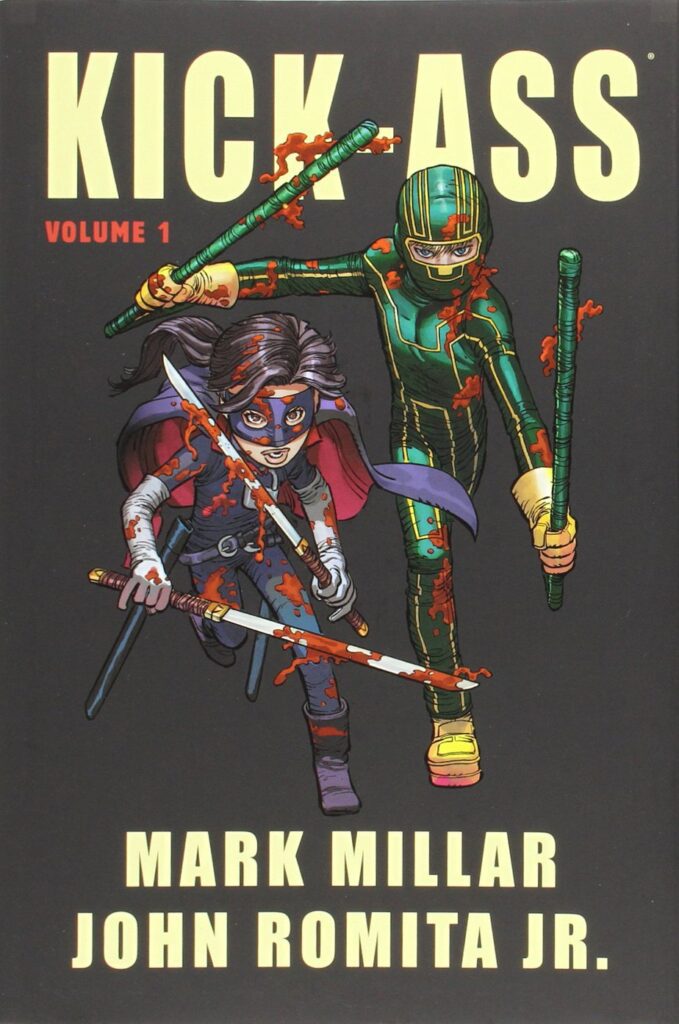 What I read from the news, Kick Ass is not really an adaptation. Kick Ass was only two issues old when director Matthew Vaughn picked up the rights and the script for the movie is developed concurrently with Millar's ongoing comic series. Get the volume 1.
If you have not watched the movie, download Kick Ass the movie here.