Transformers: War for Cybertron
The only problem I have with Transformers: War for Cybertron games is the linear and repetitive game-play. Other than that, this is the best Transformers game I ever played. As a long-time Transformers fan, and after buying the two previous Transformers games title, Transformers: The Game and Transformers: Revenge of the Fallen, I am not prepared for another letdown. Luckily a friend bought this first, and I got to try it at his place. I fell in love with the game right away and got myself a copy.
They finally made a decent Transformers game.
Transformers: War For Cybertron Graphics
Here is some snapshot which I took from my PC. I know that they are not my best screenshots, but when you get distracted by the beautiful cut-scenes, it is difficult to capture screen.
The graphics for this game is simply breathtaking. Once the game starts, you are immersed in the metallic and futuristic look of Cybertron.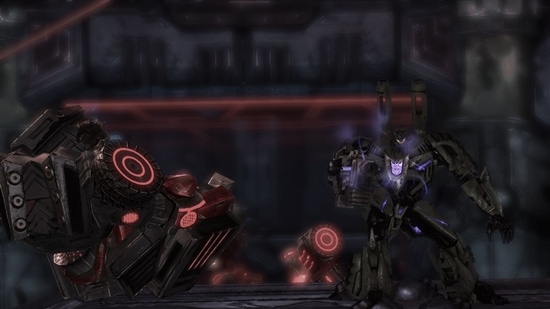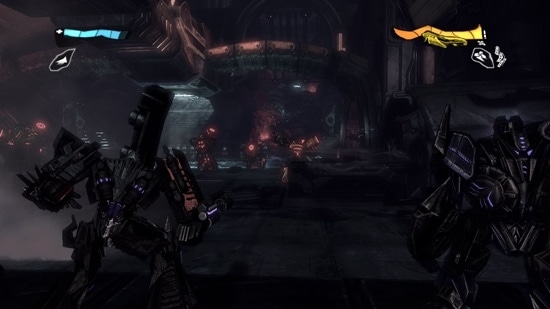 Transformers: War For Cybertron Gameplay
Other than beautiful graphics, the best thing about Transformers: War For Cybertron is instant transformation. You are able to transform from vehicle to robot and vice-versa instantly at any time to utilize its different abilities.
Cool!
The control is quite simple, especially when I am only using my keyboard and mouse instead of a joystick.
If you are playing the solo campaign mode, you will start as Decepticon. Although the Autobots campaign only starts at chapter 6 if you follow storyline strictly, you could actually choose whether you want to start playing as Decepticon or Autobots.
At each chapter, you are given three characters to choose from to play. Although the linear type of game-play, with different character classes, abilities, and weapons to choose from, you will enjoy spending the long hours to complete this game. Even my son is asking permission to play the chapters which I have completed. He is only allowed on the PS and PS2 when it comes to PC games, he has to ask first.
My current status – I am only at Chapter IV, to capture Zeta Prime. Another 6 chapters to go.
If you are interested in buying this game I would definitely recommend it. It may not the best game, but it's the best Transformer's best game ever. You can get it from Amazon.
Publisher: Activision
Developer: Beenox
System requirements: Windows XP/Vista/Win 7, 1.8 GHz Core 2 Duo/Athlon 64 X2 Dual-Core 4000+ or better CPU, GeForce 7900 GT/Radeon X1900 or better graphics card, 2 GB RAM, 9 GB hard-drive space
Genre: Action/Third-person shooter
ESRB Rating: Teen
Transformers: War for Cybertron is a 3rd person high-action Shooter that allows you to become the ultimate weapon. Change form from Robot to Vehicle at any time and attack your enemies from any angle. Drive, fly, shoot and fight your way through two distinct campaigns alone or with up to 2 other friends in online co-op or go head to head and wage war online with a deep multiplayer game.
Features:
Two Distinct Campaigns One Epic Story – Play both the Autobots & Decepticons campaigns; battle as your favorite Transformers character in this 3rd person high action shooter
Wage War Online – Deep multiplayer game modes thrust you into a global battle
3 Player Drop-in/Drop-out Online Co-op – Team up with your friends and fight through epic campaigns
Change Form from Robot to Vehicle at any time – Instantly convert from robot to car, jet, tank or truck mode and attack your enemies from any angle
Experience the legendary battle between the Autobots and Decepticons before their exodus to Earth in the untold story of the civil war for their home planet, Cybertron. Two distinct and intertwined campaigns chronicle the Autobots heroism in the face of total annihilation and the Decepticons unquenchable thirst for power. Play both campaigns in team-based online co-op, or go head-to-head in several online multiplayer game modes. Battle as your favorite Transformer characters in the war that spawned one of the most brutal conflicts of all time.