Best Halo Mega Bloks Warthog Sets Review
I am glad that Mega Bloks own the Halo Mega Bloks product license. Setting up your own private universe of Halo has never been this fun. Today we are going to check out Halo Mega Bloks Warthog.
The actual production name is M12 Force Application Vehicle (M12-FAV), but it is more commonly known as the Warthog or the Hog.
As a 'Force Application Vehicle', the M12 is capable of both offensive and defensive roles capabilities. It can be used for intel gathering as a reconnaissance vehicle, a supply transport and almost any other task such as a troop carrier, armament carrier, ambulance or communications vehicle.
The Warthog is designed to travel both on and off-road, in all weather conditions. It is a 4WD all-terrain vehicle that is capable of going over any obstacle without difficulty.
It is the UNSC's primary ground transportation vehicle. In the game, the Warthog entered UNSC service in 2319. Basically, it can accommodate 2 people, a driver, and the gunner, but this can vary depending on the model. Let's take a look at Mega Bloks Halo Warthog, specifically Mega Bloks Halo UNSC Flame Warthog.
The United Nations Space Command (UNSC) Flame Halo Mega Bloks Warthog
I like the flames design very much. It makes the warthog look unique. I am not really a sticker guy and luckily the Flame patterns are already printed on the pieces. This Halo Warthog toy comes in 207 pieces. It has actual working suspension and it comes with a turret that can rotate 360 degrees.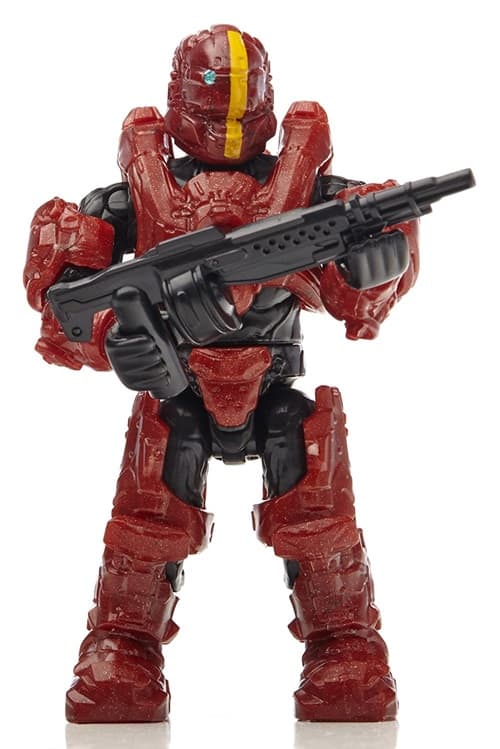 I particularly like the minifigs. This set comes with 2 Spartan Gungnir. The two new super-articulated micro action figures in gold and crimson look cool as their colors match the flames. While the one standing at the back holding the turret fits nicely, it is a bit tough to fit the other in the front seats. If it was a little bit larger it won't fit in, but it's good enough.
Get your Halo Mega Bloks UNSC Flame Warthog from Amazon.
Halo Mega Bloks Warthog: Halo 3 CTF Arctic Warthog
Some say Halo 3 is the best Halo game of all. Some say differently, but if you want that old Halo 3 nostalgia, then this Halo Mega Bloks Warthog is for you. Amazing figures, amazing flag, and a great Warthog (although a little short) with detailed snow on tires.
This set comes with three highly detailed, super-poseable Spartan micro action figures in red team armor. The figures come with detachable armor and weapon accessories. This Arctic Warthog comes with a working winch that you can really pull out. It also has a working suspension similar to the UNSC Flame.
You can't get a better deal than this. Get your Halo 3 CTF Arctic Warthog from Amazon.
Halo Warthog is so iconic and instantly recognizable, almost as notable as Master Chief himself. We will be reviewing Halo Mega Bloks Master Chief later.
Anyway, I am impressed by how much Mega Bloks has improved. Their upgraded parts are much better and fit together easily. It is more solid than the earlier versions. I don't have to worry about my fingers and thumbs to get hurt putting the bricks together.
If you don't like the small Halo Mega Bloks Warthog, build one yourself
For your information, a real-life Halo Warthog does exist. A phone technician named Bryant from Michigan built a Warthog replica at a cost of around USD11,000 on his own. What makes this Warthog even more special is it is actually road legal with a top speed of 85MPH. Watch the video below.
He will be envied by any Halo fans anywhere he goes.