Who's Who In The Suicide Squad
Who would ever think that non-A-list comic characters like The Suicide Squad can make it to the silver screen? At least before Men In Black, Hellboy, and Guardians of the Galaxy. It's either the Man of Steel or Iron Man or Justice League or the Avengers.
Nowadays, any comic character has a chance to be on the silver screen. Thanks to the advancement in movie-making technology. You may not like or has the interest to pick up the title before, but maybe after the movie, you would.
Never heard of the Suicide Squad?
Well, actually they are known as Task Force X. A squad of costumed felons. Recruited by Amanda Waller to carry out covert and highly illegal missions for the US government. They do the things the US government can't. No one in Congress knows about and that makes the group officially doesn't exist.
They are just like a band of Expendables with super-powers (at least a few of them) and this is not your typical superhero movies. A group of bad guys to battle other bad guys.
Here's the rundown of the Suicide Squad: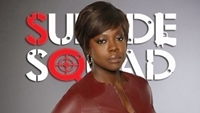 Amanda Waller, played by Viola Davis in the Suicide Squad movie
Powers: Combat strategy, combat skill, political influence
Occupation: Director of Task Force X
Waller is the leader of the pack. She chooses the team members and is responsible for keeping the group in line. You don't need superpowers to be heartless.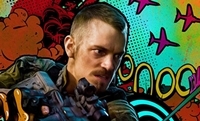 Rick Flag (Joel Kinnaman)
Powers: Combat skill, combat strategy, weapons expert
Rick Flag is the field commander of the group and he is the only "good guy" in the team. The government's eyes and ears. A Navy Seal. A moral leader. A soldier through and through.
In Suicide Squad Rebirth #1 which was on sale starting Aug 3, 2016, Colonel Rick Flag was a prisoner at Camp Delta, Guantanamo Bay. He was banished there for not following a specific order that got his men (who followed the order) killed. Amanda Waller offers him redemption in exchange for taking the role to lead the team.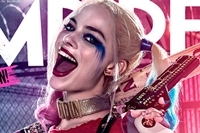 Harley Quinn (Margot Robbie)
Real Name: Harleen Quinzel
Powers: Superhuman agility, enhanced strength, intelligence.
Occupation: Former psychiatrist
Think Joker in a female form and you get Harley Quinn. She's also Joker's main squeeze. Before Harley Quinn, she was Dr. Harleen Quinzel. She was a promising psychiatrist assigned to Arkham Asylum, Gotham's home for the criminally insane and Joker became one of her patients. But after meeting the Joker, the young doctor became obsessed with the crazed criminal's warped mind. Sensing opportunity, the Joker manipulated her, driving her so mad that he was able to control her. She had the misfortune of falling in love with the villain, broke him out of Arkham and will stop at nothing to make him happy and spreading his bloody brand of mayhem.
Harley was not originally created for comics. She was introduced in Batman: The Animated Series in 1992. Only in September 1993 did she appeared in comics The Batman Adventures #12.
The recent DC Rebirth in June 2016 also saw a bimonthly released of Harley Quinn (vol. 3) comic series.
Deadshot (Will Smith)
Real Name: Floyd Lawton
Powers: Unrivaled aim, weapons expert, combat skill
Occupation: Assassin
Deadshot is obsessed with precision. He does not miss. He is one of the world's greatest assassins in the DC Universe, known for his expert marksmanship and near-perfect track record. Firmly believing that the target who's been paid for should be the only one taken down. Often the de facto leader of the team, Deadshot always aims to complete the mission at hand whether he lives or dies.
Deadshot first appearance was in Batman #59 (June/July 1950). IGN's list of the Top 100 Comic Book Villains of All Time ranked Deadshot as #43. So far there's no news whether Deadshot will have his own series or not, but he is currently featured in the DC Rebirth's Suicide Squad.
Figure stands just over 6″ tall
Includes two interchangeable heads
Includes mallet, baseball bat and pistol accessories
Modeled after the actor Will Smith
Stands just over 6″ tall
Interchangeable hands
Swap-able masked and unmasked heads
Comes with a rifle, three pistols and a knife
To be continued …