Justice League #22 – Why You Should Read Justice League
Ok, I have to admit. This review of Justice League #22 comes way too late. With DC Rebirth already started, I am still not sure why I am doing a review on the New 52's JL.
Maybe I was bored.
Or maybe I need to restart reading the old issues now that the trailer for the 2017's JL movie is out.
Justice League is one of my favorite titles from DC Comics. Still is. And also one of the titles that I subscribed to as I don't want to miss an issue.
Just finished re-reading Justice League #22. This is the first issue of the Trinity Wars.
Justice League #22 – Trinity War, Chapter One: The Death Card
In short, the Justice League and the Justice League of America finally come face-to-face and, Superman killed someone.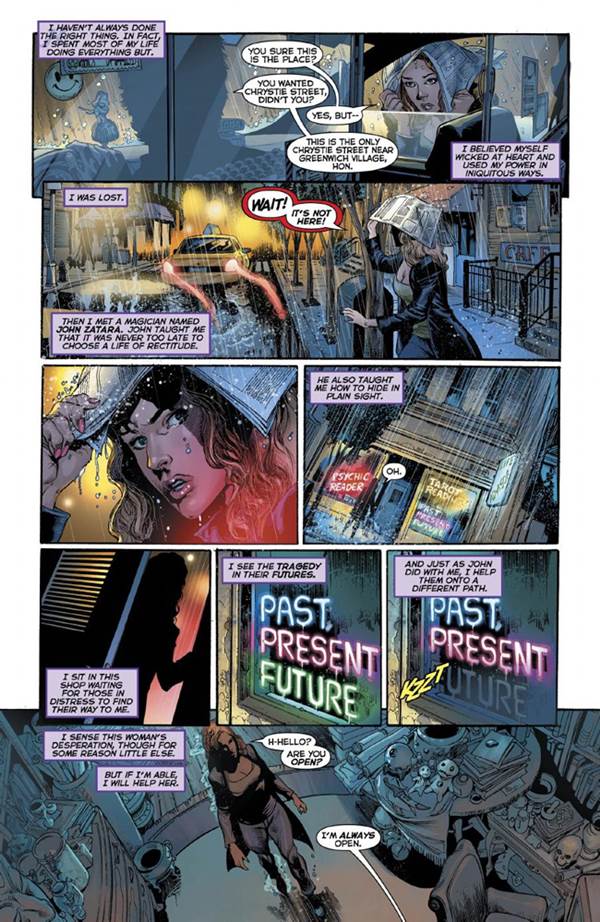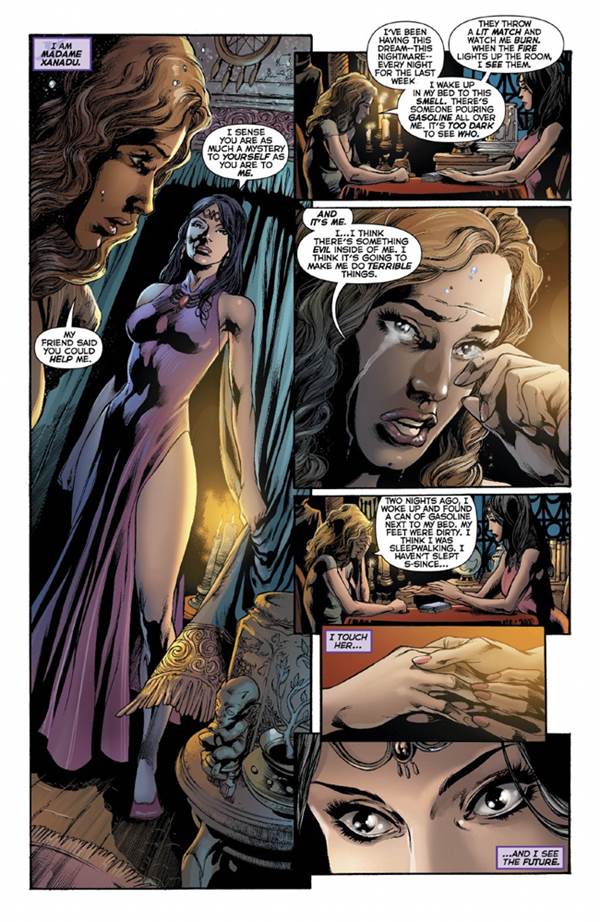 The main story is narrated by Madame Xanadu as she reads her tarot cards, reading the future, the aftermath of the Trinity War where she sees the destruction of the world. She saw Superman, Batman and Wonder Woman hovering over a destroyed city.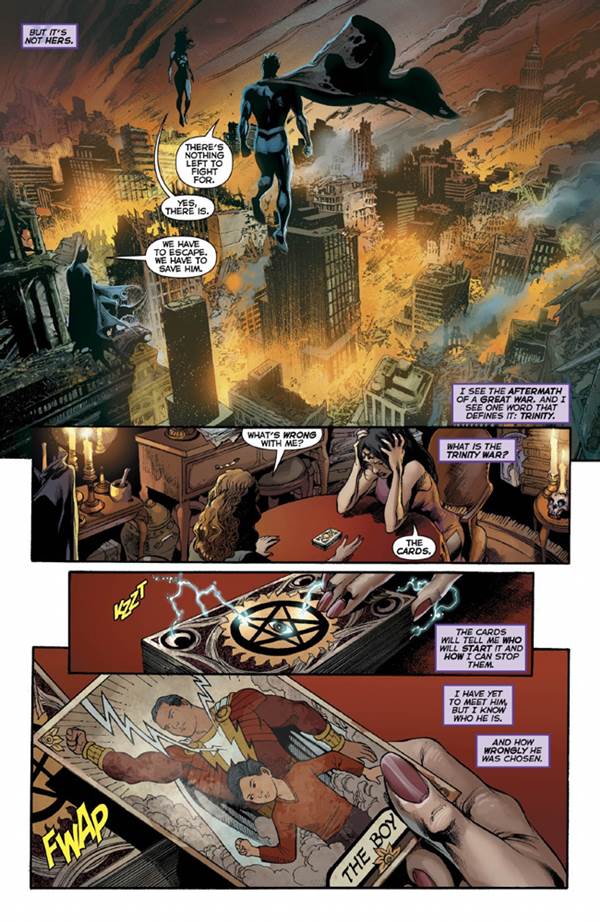 As she unveils her cards, each with a story behind it, the mystery starts to unfold.
It starts with young Billy Batson who decided that he needs to honor the memory of his fallen foe Black Adam by spreading the ashes of Black Adam at his home county Kahndaq.
When Shazam crosses Kahndag's borders, the soldiers were shooting at him and just about the time that he's about to fight back, Superman tackles him, and then they fought. Justice League went after Shazam to make sure that he doesn't cause any trouble, which also prompted Justice League of America to go after Justice League ratcheting up the tension.
Then, we got Superman being approached by Pandora. She thinks that Superman has a pure heart that could open up the box and put the Seven Deadly Sins back in, but something else happened. It turns out that Superman is not pure-hearted.
This is where Dr. Light tries to calm the tensions, but instead, his powers reacted weirdly to Superman. In the confusion, Dr. Light zaps Wonder Woman, which prompted Superman to grab him and blast his head off.
I have been looking forward to this story since it was first announced and it didn't disappoint. In this issue, you can see that Shazam and Pandora finally play and active role compared to what they were since the New 52 began.
If you missed the first few issues of Justice League when it was launched in 2011, you should check out Justice League Vol. 1 which collects issues #1-6 of New 52's Justice League.
As a part of the monumental DC Comics—The New 52 event, comics superstars Geoff Johns and Jim Lee bring you an all-new origin story for the Justice League!

In a world where inexperienced superheroes operate under a cloud of suspicion from the public, loner vigilante Batman has stumbled upon a dark evil that threatens to destroy the earth as we know it. Now, faced with a threat far beyond anything he can handle on his own, the Dark Knight must trust an alien, a scarlet speedster, an accidental teenage hero, a space cop, an Amazon Princess and an undersea monarch. Will this combination of Superman, The Flash, Cyborg, Green Lantern, Wonder Woman and Aquaman be able to put aside their differences and come together to save the world? Or will they destroy each other first?

In one of the most game-changing titles in comic industry history, Geoff Johns and Jim Lee re-imagine the classic heroes of the DC Universe for the 21st century. Click here to check the latest price
You can also get it in Kindle version. Please also read our review one The Best Tablet For Reading Comics.
Justice League #22
Story: Geoff Johns
Art: Ivan Reis, Joe Prado, Oclair Albert
Colors: Rod Reis
Letters: DC Lettering
Cover: Ivan Reis, Joe Prado, Rod Reis
Publisher: DC Comics
Price: $3.99 (USD)
Release Date: Jul 10th, 2013