Superman Unchained The New 52 – Simply Amazing
I was at home today. There was a leaking pipe and I have to wait for the plumber to complete his job. Nothing else to do, I took out Superman Unchained. It's always nice to flip through your collection when you really don't have anything to do.
You know what, while reading and going through from #1 to #9, I just realized that I don't have a hard copy of Superman Unchained #9.
Haaaih.
Most probably the one I read was the online version.
FYI, other than DC's Justice League, Superman Unchained is the second title from DC Comics that I bought monthly during the New 52 era. I have read somewhere how Scott Snyder made Batman the New 52 best-selling solo book. With the great review of his fantastic work on Batman, plus the art Jim Lee who made Justice League the best selling team book, I was actually very excited when I got my hands on the first two issues.
Superman Unchained #1 and #2
Superman Unchained #1. Release Date: Jun 12, 2013
Superman Unchained #2. Release Date: Jul 10, 2013
I like the way Scott Snyder lets the readers see what is Superman thinking during the action sequence. Something different from the other title that I am reading. It makes you more connected to Superman.
Jim Lee's art is impressive as usual. Jim Lee's Superman detail is amazing, not just on the fold-out page (this one you just need to get it a see it for yourself. I attached a video on it), but the whole thing.
This debut issue includes a bonus two-sided fold-out page as I mentioned above. It can be easily removed if you prefer to display it like a poster, but since I am a collector, I prefer it to be intact. Anyway, you would not be able to appreciate the giant poster if you buy the digital version.
This is how it looks like: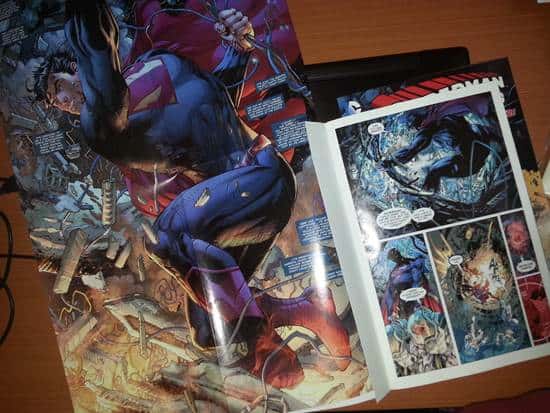 In Superman Unchained #2, I was really impressed by how the team did 6 pages based 20 seconds of Clark's thoughts while fighting the rogue robot and the falling building.
Scott Snyder is trying to introduce a lot of things in Superman Unchained #1 and #2, if you are new to comics, you may need to read it twice just to make sure you got it 🙂
Superman Unchained #3: Answered Prayers
Release Date: August 21, 2013
In the first 4 pages, we can see part of World War 2, Lois Lane in trouble trying to control a plane, Lex Luthor in a mechanical suit while Superman is down on his knees, beaten. A great way to start off Superman Unchained #3 and also to confuse the people who didn't read #1 and #2 🙂
Did Superman meet his match in #3?
Batman was right in the last issue when he said that there is another being who is likely to be more powerful. The way he got kicked halfway across Utah as a result of a drop-kick is mind-blowing. Imagine another being that is stronger, faster and more powerful than Superman. I never thought of this, but the way Wraith origins being told, it somehow makes sense. Except for the part where he was responsible for Nagasaki 🙂
There are so many similarities between the two. And if it was Clark Kent that was brought up the way the military did to Wraith, he would surely be Wraith.
Don't you think?
If you have been following Superman, you know that he has the potential to do more. Although he's an alien, he was brought up by the Kents where he constantly has to show restraint, always having to hold back. To protect his identity, his loved ones. Refer to the movie Man of Steel.
On top of this new character, there are a few subplots here. We can see Lois Lane is in the middle of her own crisis. Taking command to fix her issue with another mystery man and she didn't scream for Superman this time. We also have Lex Luthor and Jimmy Olsen in the epilogue.
#3 is another successful installment of Superman Unchained.
Superman Unchained #4: Bullets
Release Date: November 6, 2013
Writer Scott Snyder continues to run three separate storylines through the book and I like that very much. We have Superman teams up with an unlikely ally, Wraith, the mysterious being with all of Superman's powers who has been an agent of the US military since World War II. A very different version of an American super-hero. We have Lois Lane who has just survived a plane crash and dealing with some all-powerful crystal similar to those found in the Fortress of Solitude. And we have Lex Luthor breaking out of prison and tormenting Jimmy Olsen.
The issue opens with Luthor delivering one of his trademark monologues to a captured Jimmy, detailing the coming death of Batman, Wonder Woman, and Superman using origami figures.
Creepy!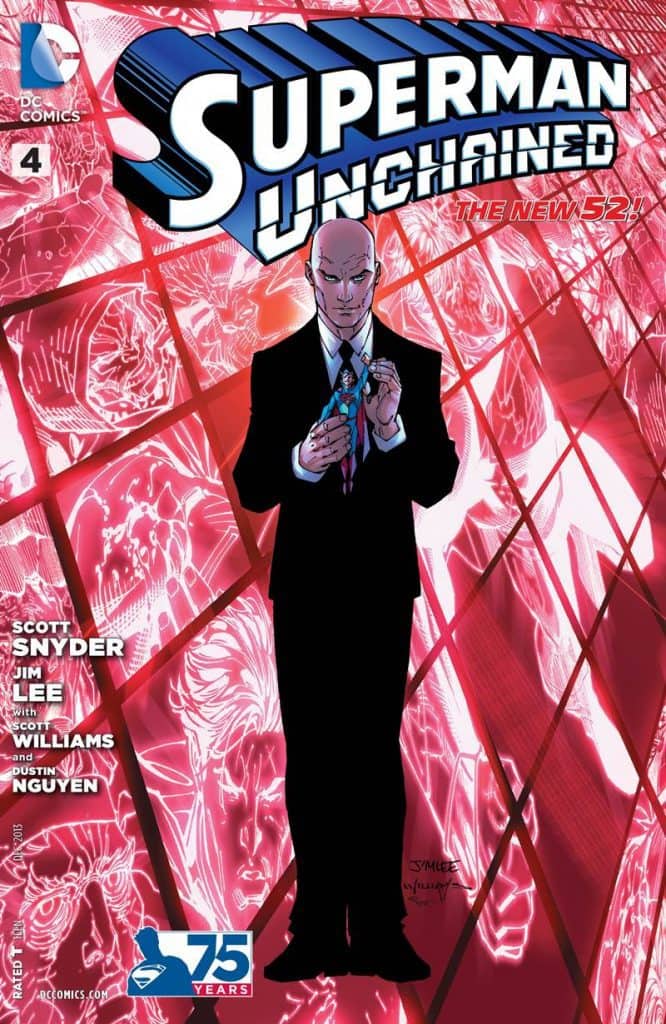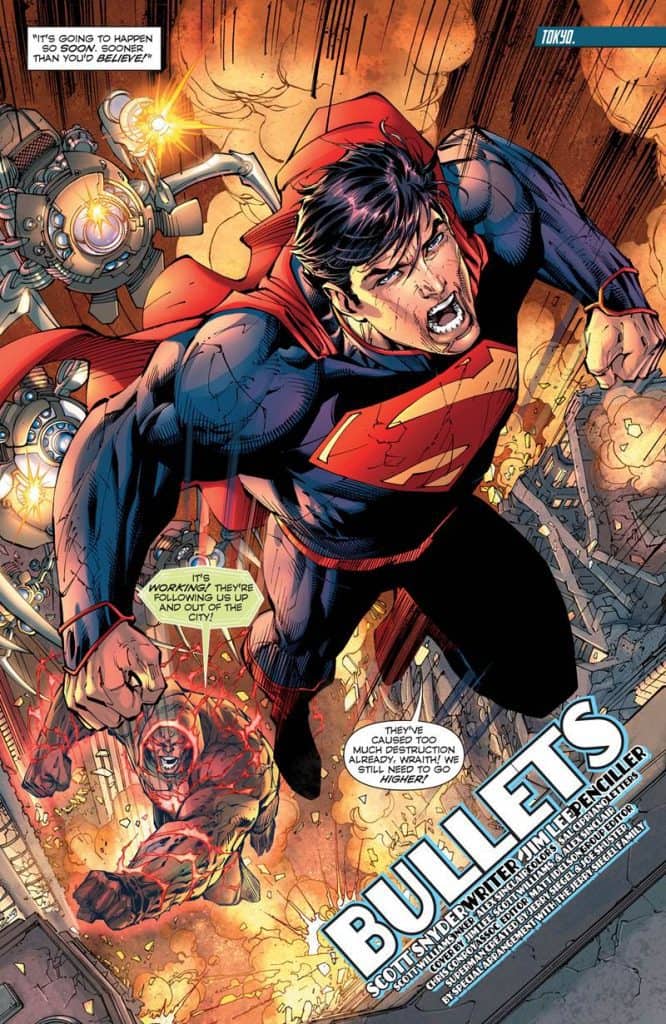 There you go, a short review on Superman Unchained #1 to 4, of 9 issues. If you have always been thinking to start a comic collection, especially on Superman comic book, Superman Unchained won't disappoint. Trust me.
Read other readers' reviews at Amazon.