Wolverine vs Smurfs 2 (the movie), between these two movies, do you think my daughter will give up her girl toys for and action figure like Wolverine?
Saw two movies last weekend, Wolverine and the Smurfs 2. As usual, being a great father who likes to spoil his kids, the next stop was to Toys R Us. The main reason was to convert one of his daughters to buy Wolverine toys instead of all the girls-toys in her collection …
… but …
… when comparing between Wolverine and Smurfs 2, Sofea only agreed to wear the Wolverine mask for me to take her picture. And that was all that I can get her to be close with Wolverine. After that she was only interested with the Smurfs Mushroom House with Smurfette, and whether she should add Vexy or Papa Smurf to it.
Wolverine was history.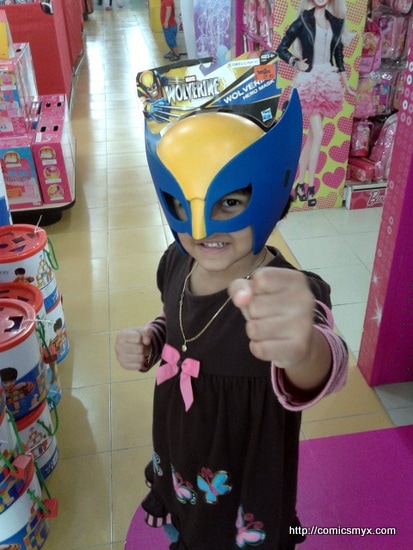 Anyway, I am not going to do a movie review on Wolverine nor Smurfs 2. I am not going to hint any spoiler either. Wolverine was ok. Smurf 2, however, I was really trying very hard to stay awake.
The kids? They enjoyed it. Today's post is for Sofea and the toys she bought 🙂 – A short review of the Smurfs Mushroom House with Smurfette.
Hey, the little Miss Smurfette is still considered an action figure 😀
The pictures below were taken while unboxing the Smurfs 2 toy set.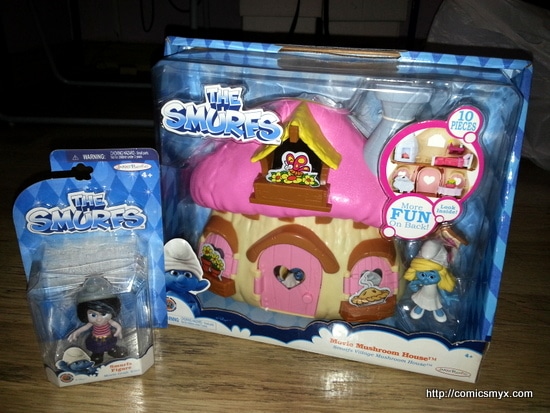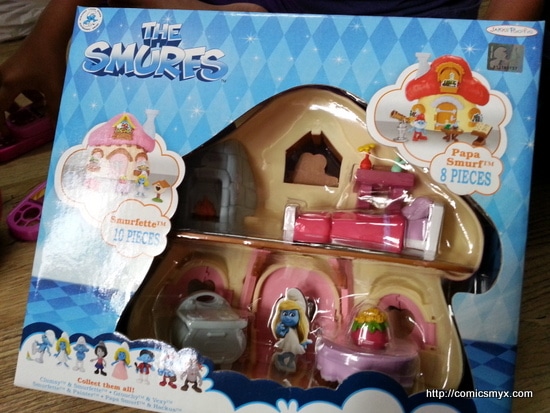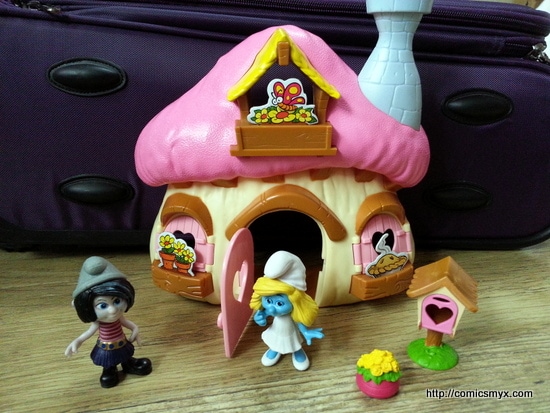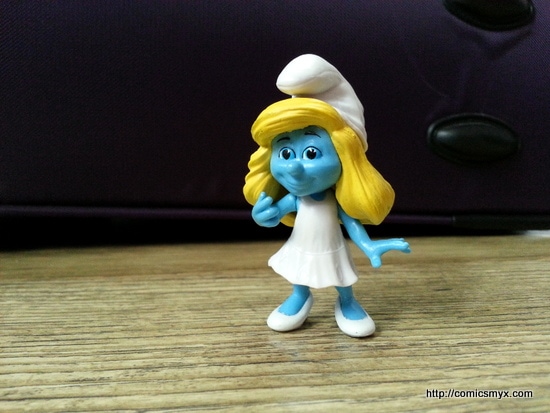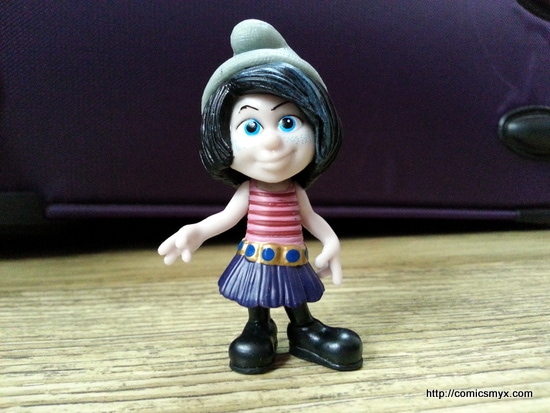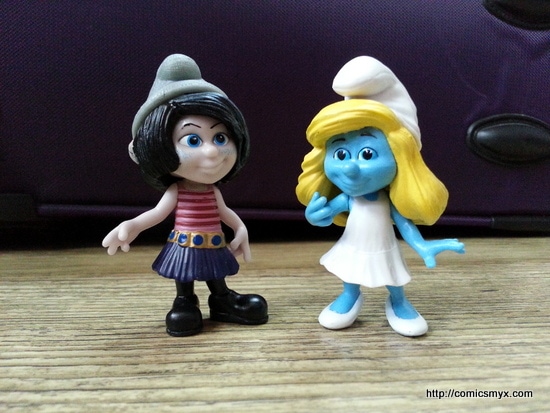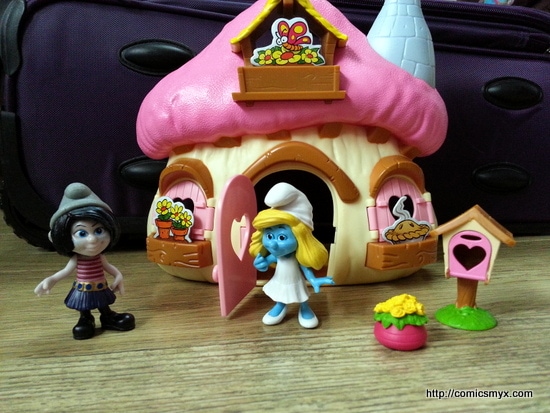 These are all the accessories that came together with the Smurfs Mushroom House toy set. As you can see there's Smurfette, a mushroom house, a bed, an oven, dining table, a flower pot and also a pigeon mailbox. She really enjoyed it. When we were back home, she spent nearly 3 hours playing with it until it was time for dinner.
Product details:
The mushroom house dimension is 3.5 x 10.5 x 9 inches
And it also comes with a 2.75″ Smurfette movie figure
There are altogether 10 pieces of items in the box
The sassy and wild Vexy was purchased separately. Not from the same set. It complements the set very well and she's so cute.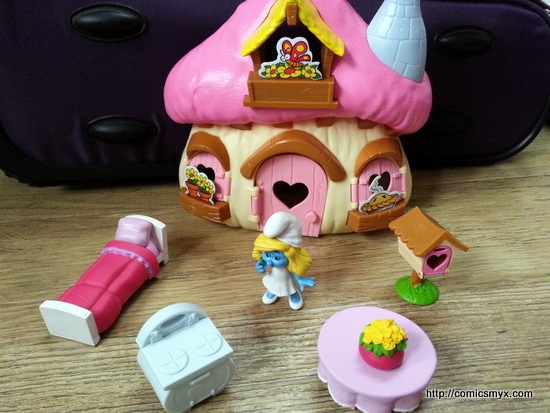 If you are thinking to buy your children toys for their birthday, get something that they like. If you just took your children out for the Smurf 2 movie recently and coincidently the following week is your child's birthday, getting something from Smurfs would be the best.
The only problem with the toy set is the small parts which are not suitable for children under 3 years old. Since I have one 2 years old staying in the same house 🙂 I have to make sure that Sofea is aware that she must clean up her toys every time when she is done playing with them.
Not sure which Smurfs toy to buy, then check out the special offer here.