Thor: The Dark World New Poster Released!
Marvel has released a poster for Thor: The Dark World, the sequel to 2011's Thor, which features Natalie Portman and Chris Hemsworth.
Chris Hemsworth is relatively unknown. Before Marvel, he made his brief feature film debut as George Kirk, Captain James T. Kirk's father in Star Trek, and now he has proven worthy of lifting the hammer Mjolnir as the star of Marvel's Thor movies.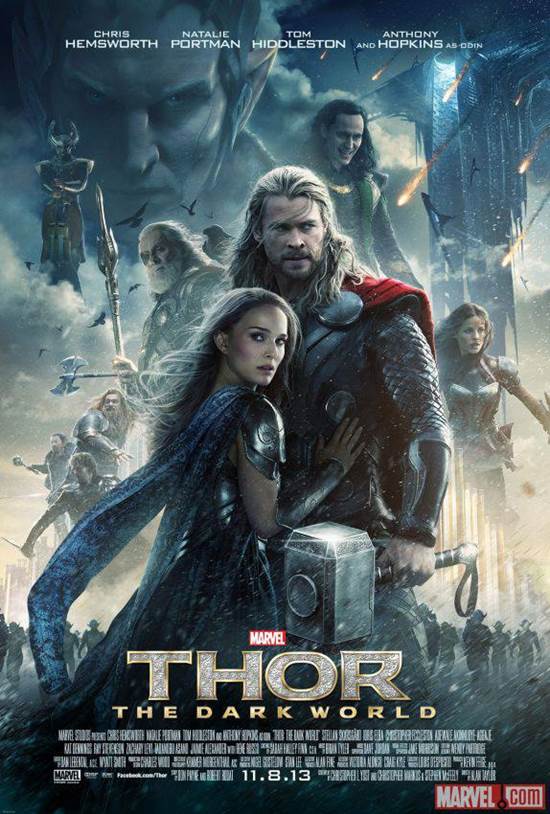 Here's the 'Thor: The Dark World' trailer if you haven't seen it already: