Free To Read Comics Online From Marvel Unlimited
Marvel is offering about 124 free to read comics online for a limited time beginning April 2. If I counted them correctly … ha .. ha..
The online free comics are based on 12 story arcs. The full list is the bottom of this post.
How To Get All The Online Free Comics
First, you must download or update the Marvel Unlimited app for iOS or Android at the Apple or Google Play app stores. Then open the app, register if you have not and click "Free Comics" on the landing screen.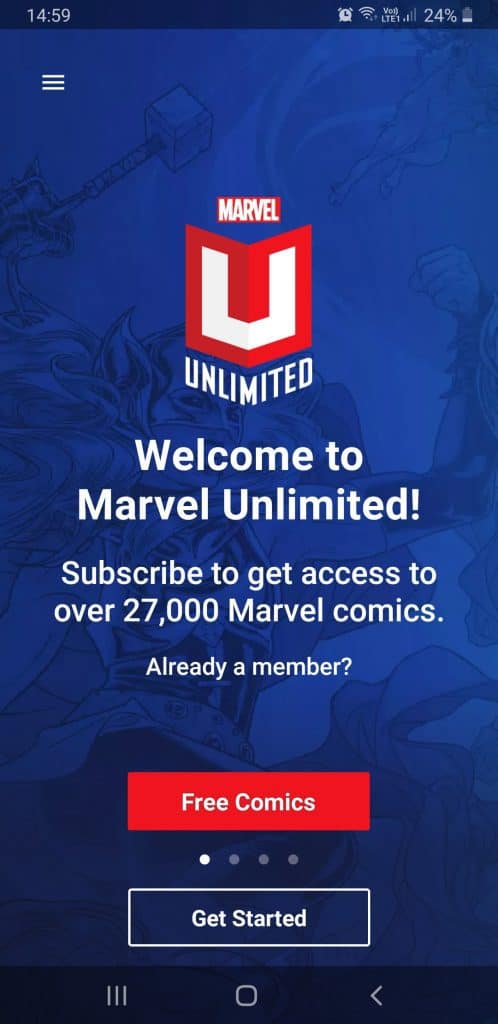 From there, it will take you to all the available free comics and you can start reading any title you like.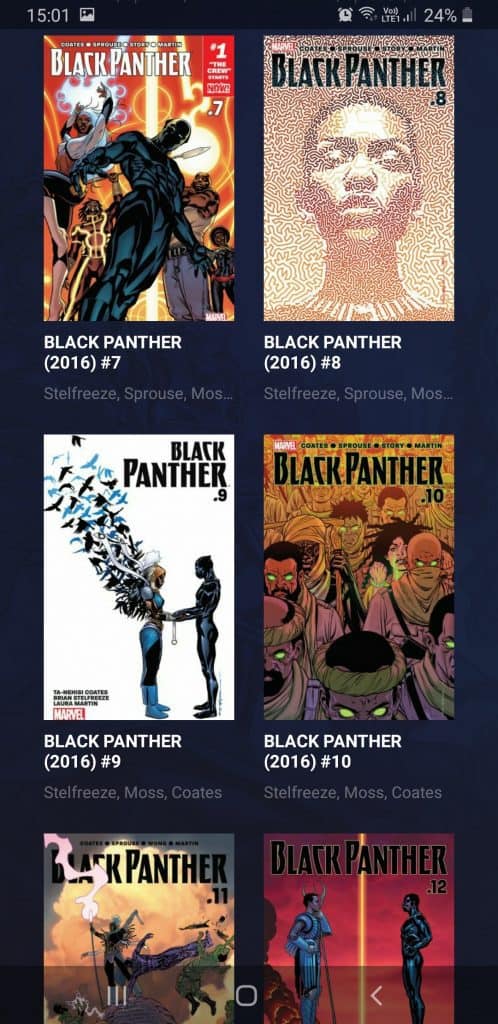 However, you must always be online when connected to Marvel Unlimited to read the comics. Although the comics are given free, there is no option available to download them.
No payment information or trial subscriptions will be required for the selection of free comics. No worries.
After May 4th, Marvel has suggested that it will release new "free" options. When you are done reading, just make sure you check back the Marvel Unlimited apps in early May again.
Here Is The Full List of Free To Read Comics Online From Marvel Unlimited
I got the list from their website :
Avengers Vs. X-Men

Avengers Vs. X-Men (2012). Prologue.

Avengers Vs. X-Men (2012) #1 to #12

Civil War

Civil War (2006) #1 to #7

Amazing Spider-Man: Red Goblin. Yes, spider man comics are free too.

The Amazing Spider-Man (2015) #794 to #801

Black Panther By Ta-Nehisi Coates Vol. 1

Black Panther (2016) #1 to #12

Thanos Wins By Donny Cates

Thanos (2016) #13 to #18
Thanos Annual (2018) #1

X-Men Milestones: Dark Phoenix Saga

Uncanny X-Men (1963) #129 to #137

Avengers: Kree/Skrull War

Avengers (1963) #89 to #97

Avengers By Jason Aaron Vol. 1: The Final Host
Fantastic Four Vol. 1: Fourever

Fantastic Four (2018) #1 to #4

Black Widow Vol. 1: S.H.I.E.L.D.'S Most Wanted

Black Widow (2016) #1 to #6

Captain America: Winter Soldier Ultimate

Captain America (2004) #1 to #14. Captain America (2004) #10 is excluded.

Captain Marvel Vol. 1: Higher, Further, Faster, More

Captain Marvel (2014) #1 to #6

There are more actually. From Marvel Action and Marvel Super Hero Adventures series.
Enjoy!
Want More Free Comics?
If you want more, you can also get from Comixology. Compared to Marvel Unlimited, you need to download the comics from Comixology before you can read them.
This option is better. You can read your comics when you are traveling especially on the plane, but all the comics will take more space on your device(s).
I saw Overwatch comics and selected all the 16 issues for free. Now in the process to download the comics to my phone and will be reading them soon.
If you have never subscribed to comiXology Unlimited before, there is a 60-day free trial offer. Take note that you will need to enter your credit card information for this offer and you will be billed $5.99 per month plus applicable tax until you cancel.
Details at Amazon.
In my Beginner's Guide on How to Start Reading Comics article. I mentioned that if you are new to comics, it is worth exploring the digital options above before you settle on a preferred type of reading experience. If you decide to go with digital, consider investing in a Kindle.