Incredible Hulk (2023) #1
The Incredible Hulk is back, and he's smashing his way into a whole new adventure that's got me buzzing with excitement.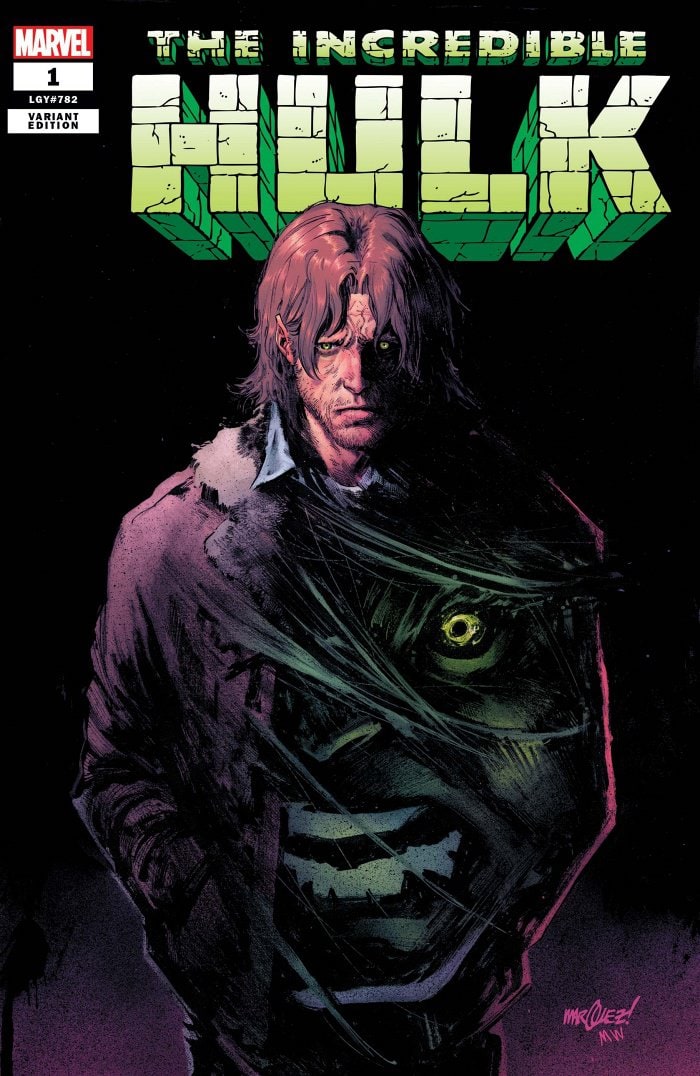 Publisher: Marvel
Writer: Phillip Kennedy Johnson
Artist: Nic Klein
Colorist: Matt Wilson
Letterer: Cory Petit
Cover Artist: David Marquez
Published: June 21, 2023
THE AGE OF MONSTERS HAS BEGUN! As an enraged Hulk tries to take control of Bruce Banner's body permanently, a mysterious immortal turns every monster in the Marvel Universe against Banner in an attempt to free their creator, the primordial Mother of Horrors. With the help of an unlikely new friend, Banner and Hulk must try to stop the world from getting plunged into darkness in this terrifying new series!
A Monstrously Good Start for the New Incredible Hulk Comics
The Incredible Hulk's new comics are taking us on a wild ride, setting the stage for an epic chapter in the Hulk's never-ending journey. This first issue is a masterclass in storytelling, embracing the classic "man vs. monster within" theme in its rawest and most thrilling form. The pages practically explode with stylish energy, blending intricate details with vibrant images that make your spine tingle with bone-crunching horror.
And speaking of visuals, let's take a moment to give a standing ovation to Nic Klein's artwork. It's not a walk in the park – it's a creepy, darkly colored horror show, and it's brilliant.
Klein and colorist Matt Wilson capture the sheer scale of the Incredible Hulk with every panel, delivering an epic and dynamic feel that'll leave you gasping. The use of shadows and a palette of dark and pastel tones create an atmosphere that screams darkness and evil are lurking around every corner.
The Dark Beginning
The comic kicks off in the dark, dusty confines of a tomb in Iraq. But hold on to your hats, folks, because it doesn't take long for a monstrous surprise guest to crash the party, bursting out of a poor girl's flesh and unleashing chaos. And what's this? She's actually thanking the tomb robbers for setting her free? Now, that's what I call manners!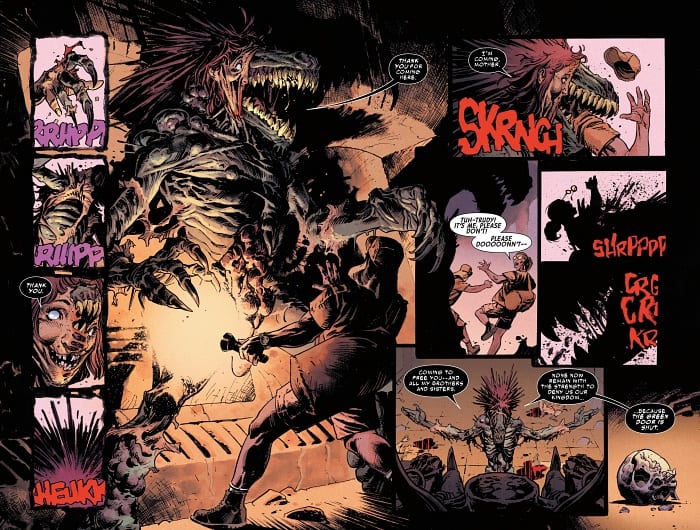 The Mother of Horrors
A few pages later, we meet a mysterious woman who claims to be the eldest of the Mother of Horrors – you know, the same lady from the tomb earlier. She's not just any old baddie; she's on a mission to gather every monster Earth has to offer.
Her grand plan? To free the primordial Mother of Horrors, a cosmic powerhouse locked away ages ago. And guess who she thinks holds the key? You got it – our good old friend, the Hulk.
Seems like the Hulk and the Green Door are all that stand between us and a monster mash-up of epic proportions.
The Hulk's Role
Now, let's talk about the big green guy. It's clear that Hulk and Banner are going through a bit of a rough patch in their relationship, and they better sort it out fast. Otherwise, Earth's in for a world of hurt, and the Hulk might not fare so well either.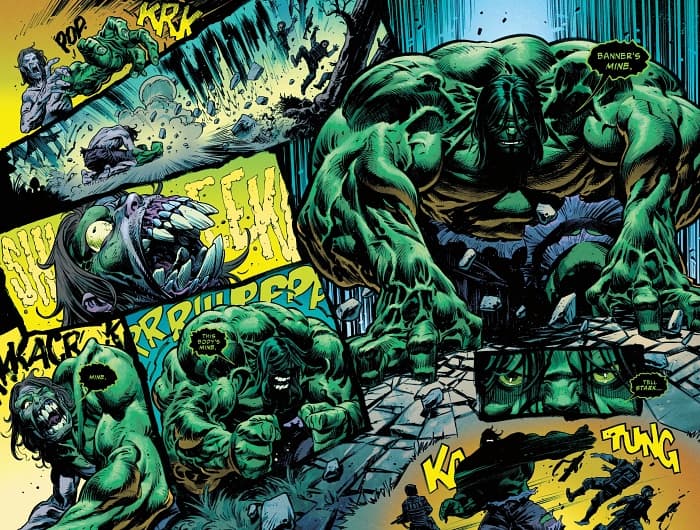 If you've ever had a soft spot for the Hulk, you can't afford to miss this new comic series. It's a smashing good time, filled with monstrous twists and turns that'll keep you on the edge of your seat. The Hulk looks truly frightening, and there's a nice story to go along with it. There are going to be some brutal battles in this series that will leave you trembling with excitement.
So, grab your gamma-irradiated popcorn, because it's time to get Hulktastic!
Read it on Kindle, or if you are into action figure, please check the Marvel Legends Series 80th Anniversary Hulk and Wolverine Action Figure post.