The Real Enemies of Iron Man – Battling Booze and Babes
Between a recurrent heart ailment and several other health problems, Iron Man appears to be somewhat fragile for a superhero. And these are only a few of the main threats to the armored avenger's invincibility. In the case of his subsequent two weaknesses, Tony Stark would learn that sometimes, all the world's pleasures can lead to a life full of pain.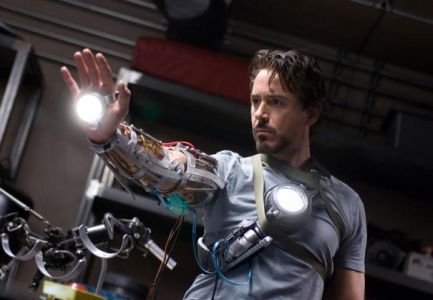 Iron Man VS Alcoholism
More than arch-foes such as Whiplash or the Crimson Dynamo, perhaps the most significant menace that Iron Man has ever faced is his alcoholism. This long-running battle began with the Demon in a Bottle storyline which ran in Iron Man #120-128 (March-November 1979). When the machinations of rival magnate Justin Hammer cause problems for Stark in both the business arena and in his superhero career, he escapes the pressure by drinking heavily. His increasingly erratic behavior is alienating him from his friends. It is through the efforts of then-lover Bethany Cabe that he can recover from his alcoholism. But his sobriety did not last long.
Evil industrialist Obadiah Stane triggered Stark's relapse into alcoholism. He started making life hell for Stark, beginning with Iron Man #163 (October 1982).
When Stane's manipulations cause him to lose his company, Tony starts drinking again and is reduced to a homeless vagrant. Jim Rhodes substitutes Iron Man for the first time, all the while helping his friend conquer his demons. A once more-sober Tony returns to action in Iron Man #200 (November 1985) for one last confrontation with Stane, now the heavily-armored villain Iron Monger.
Although Tony may seem to have licked his drinking problem, the fact is that there is no real cure for alcoholism, and each day is a continuing struggle not to fall off the wagon. However, he has been able to use his experience to help fellow Avenger Ms. Marvel overcome her battle with the bottle (Iron Man Vol.3 #18, July 1999).
Iron Man Girl Trouble
When one is a jet-setting millionaire playboy, dealing with women is part of the territory. Tony Stark, in particular, keeps falling prey to women of the dangerous variety, who would use their feminine wiles to get to his armored alter-ego. The first of these was Natalia Romanova's alias, the Black Widow. Recently seen in the film sequel Iron Man 2, she was formerly a Soviet spy who first tried to snare Tony in her web in Tales of Suspense #52 (April 1964). She would then seduce the archer Hawkeye into tangling with Iron Man in Tales of Suspense #57 (September 1964). Eventually, she would defect from the Soviets and become a superheroine herself.
Another notable femme fatale in Iron Man's life is Whitney Frost, a.k.a. Madame Masque. First appearing (as Frost) in Tales of Suspense # 98 (February 1968) and first assuming the Masque identity in Iron Man #17 (September 1969), she is the daughter of criminal mastermind Count Nefaria forever torn between her villainous inclinations and her attraction to Tony Stark.
Iron Man has had quite a collection of former lovers gone bad. Countess Stephanie DeLa Spirosa was a spoiled heiress. She conspired with supervillains Titanium Man (Tales of Suspense #69, September 1965) and the Thinker (Tales of Suspense #72, December 1965) to get Tony Stark's attention. Sunset Bain was an old college flame of Tony's who exploited their secret relationship to steal Stark Industries secrets and use them to form her own company (Iron Man Annual #11, September 1990).
When his company was under threat from Obadiah Stane, Tony was romantically involved with a woman named Indries Moomji. Not realizing that she was working for Stane, her subsequent rejection caused him to resume drinking (Iron Man #163, October 1982).
Things would go downhill from there when he next hooks up with fellow alcoholic Heather Glenn (Iron Man #171, June 1983). And then there's Kathy Dare, the obsessed fan behind the shooting incident that crippled Tony. When Stark faked his death, the guilt-ridden Dare committed suicide (Iron Man #286, November 1992).
Hero with Problems
It is interesting to note that Iron Man may have more weaknesses than the typical superhero and that these weaknesses are no different from those any mere mortal may experience. But this does not make him any less a hero; on the contrary, he is the perfect example of Marvel Comics' "hero with problems" formula. And it is his ongoing battle to overcome his frailties that makes him human and all the more heroic at the same time.