The Avengers: The Much Anticipated Avengers Official Trailer Is Finally Released
With such a great cast, a lot of people are expecting this movie to be a big hit. Maybe better than the Dark Knight Rises? Who knows since both will be out in the same year.
There's never quite been a movie constructed like The Avengers. The Avengers combines some of the biggest superheroes from the Marvel universe.
Produced by Marvel Studios and distributed by Walt Disney Pictures, based on the Marvel Comics superhero team of the same name. It is part of the Marvel Cinematic Universe, which crosses over several Marvel superhero films including Iron Man (2008), The Incredible Hulk (2008), Iron Man 2 (2010), Thor (2011) and Captain America: The First Avenger (2011).
The film is written and directed by Joss Whedon and features an ensemble cast, which includes:
Robert Downey Jr. – Tony Stark/Iron Man
Gwyneth Paltrow – Pepper Potts
Samuel L. Jackson – Nick Fury
Scarlett Johansson – Natasha Romanoff/Black Widow
Chris Hemsworth – Thor
Tom Hiddleston – Loki
Chris Evans – Steve Rogers/Captain America
Jeremy Renner – Clint Barton/Hawkeye
Mark Ruffalo – Bruce Banner/Hulk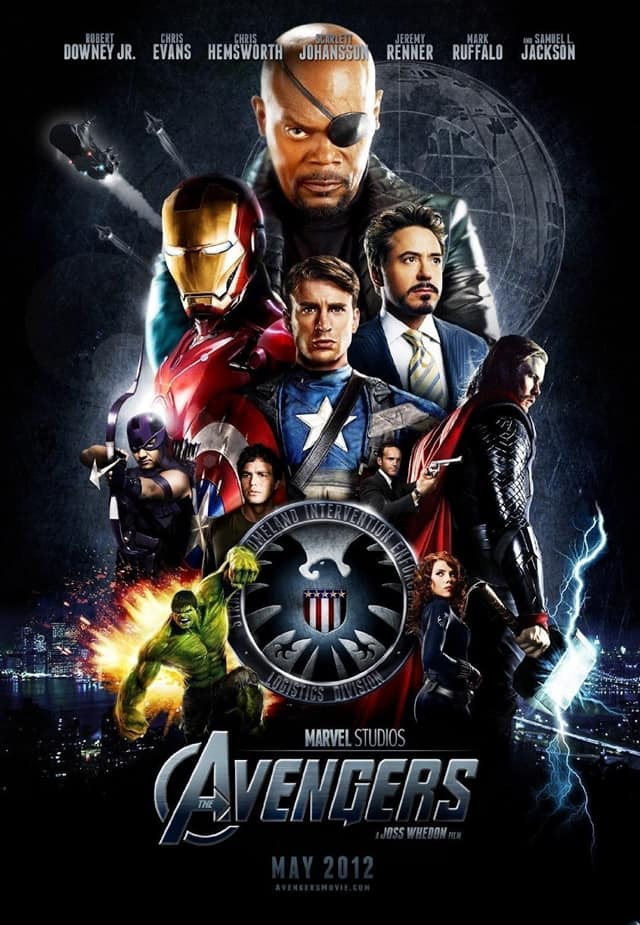 The Avengers tells the story of Nick Fury, director of the peacekeeping organization S.H.I.E.L.D., who recruits Iron Man, Hulk, Thor, and Captain America to save the world from destruction.
The Avengers is scheduled to be released on 4th May 2012 in the United States.