4 Best Halo Funko Pop Figures
Halo Funko Pop – Master Chief with Cortana
A Funko Pop Halo 4 Master Chief vinyl figure. Really neat how Cortana is her own mini pop in Chief's hand. Cortana looks well done for how small she is on the figure. The level of detail on her is awesome. This will be a great addition to your Halo collection. It will also make a great gift for someone that collects Halo figures.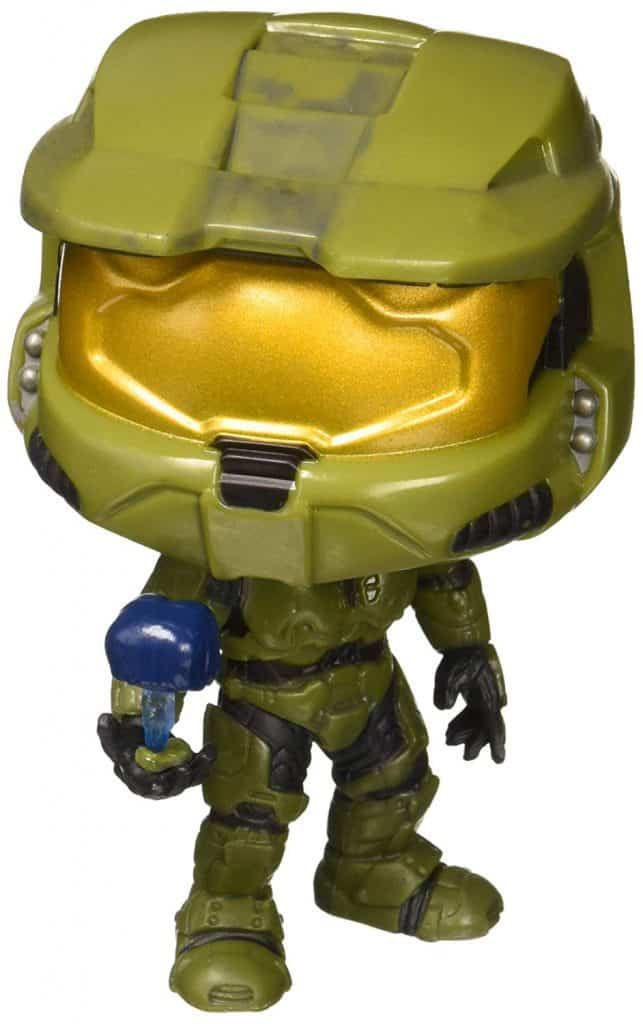 "They let me pick. Did I ever tell you that? Choose whichever Spartan I wanted. You know me. I did my research. Watched as you became the soldier we needed you to be. Like the others, you were strong and swift and brave. A natural leader. But you had something they didn't. Something no one saw, but me. Can you guess…? Luck."— Cortana

https://www.halopedia.org/Cortana
Get Master Chief Funko Pop from Amazon.
Funko Pop Halo Arbiter
Another perfect gift idea for anyone who's a fan. If you already have Master Chief, you would want someone for him to fight with. This would be another great collection of your Halo Pop figures.
Funko Pop Halo 4 Spartan Warrior Red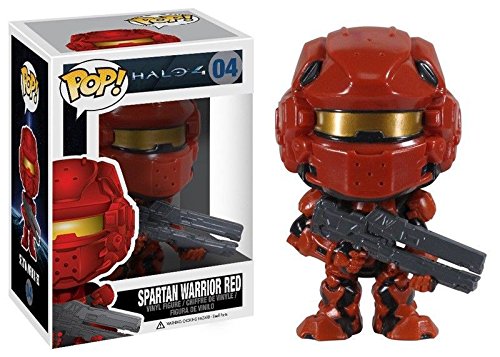 I like the Spartan Warrion Red Halo Pop vinyl compared to the blue, yellow or the Spartan Warrior Green
Funko Pop Halo Master Chief with Active Camo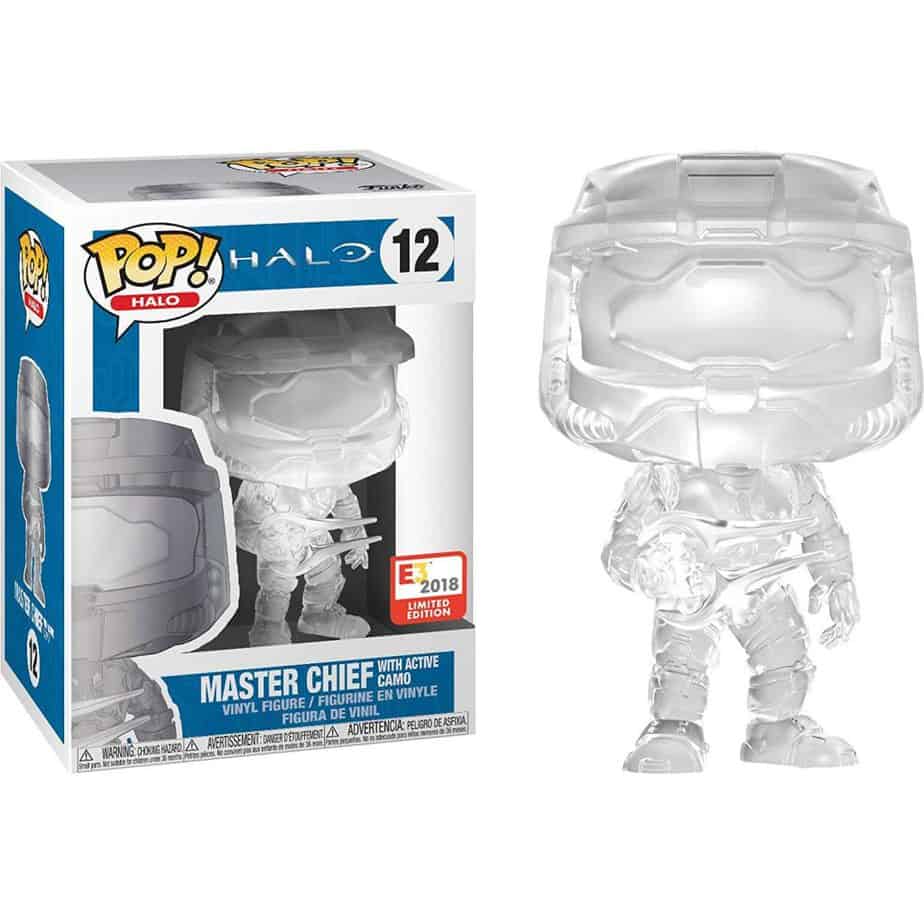 Out of the four, I like Master Chief with Cortana and Master Chief with Active Camo
Halo: Series 1 Collectible Vinyl Figures
Can't decide which Halo Funko Pop to get? If you are only looking for 1 from the Halo collection, then get the Master Chief with Cortana. You will not go wrong with that.
Or get the Series 1 Collectible. This collection includes Arbiter, Master Chief with Cortana, ODST Buck and Sgt. Johnson.
Halo Funko Pop List
I managed to get a list of all Halo Funko Pop. Not sure whether this is the completed list or not. If it is not, please help to add. Out of 12, 7 are based on Master Chief character.
Loyal fans of Halo, or better know as Halo Nation will have a difficult time if they are buying just one. Since there are several vinyl options of Master Chief, why not get all? All hail the Master Chief!
Master Chief
Master Chief Blue – Barnes & Noble
Grunt
Master Chief
Master Chief Gold – Blockbuster
Spartan Warrior Red
Spartan Warrior Green – 2013 San Diego Comic-Con
Spartan Warrior Blue
Spartan Warrior Yellow – 2013 San Diego Comic-Con
Cortana
Master Chief with Cortana
Sgt. Johnson
Sgt. Johnson Chase variant with a cigar
Buck ODST
Arbiter
Gold Arbiter – Best Buy
Master Chief with a sword – GameStop
Master Chief with Active Camo – 2013 E3/GameStop
Funko Pop
Funko Inc. is an American company that manufactures licensed pop culture collectibles. Funko has been making vinyl figures since 1998 and is best known for its licensed vinyl figurines and bobbleheads. The product concept is simple, to make a small-scale representation of your favorite movies, TV shows, or video game characters.
Their Pop toys are designed for maximum cuteness and adorn millions of car dashboards and desks.
Most of the Pop figures have the same specification. It stands about 3.75 inches tall, has a square-shaped head with rounded edges and the size of the head is about half the size of the figure's height. It has a button-like black eye, a small nose with no mouth.
How a Funko Pop Figure Gets Made
Funko Pop would make a really great gift if you are out of ideas. They are just cute and adorable. They are symmetrical and very detailed, which will look great in any setting. They are also pretty cheap and they have something for every genre, making them great in any setting.
Funko pop vinyl figures are definitely the best bang for your buck.
However, since we discuss Halo Funko Pop here, and if it is too big for you, although the average height is 3.75 inches, check out the Halo Mega Bloks series.
Check our posts on Funko Pop featuring Justice League and The Avengers Shawarma Series.