Unboxing the Star Wars Battlefront PlayStation 4
We, my son and I, did this unboxing of the Star Wars Battlefront PlayStation 4 somewhere in Nov 2015. We even uploaded it to Youtube plus a few other videos of the new game. I only realized it recently that I have never posted the video here, in this blog.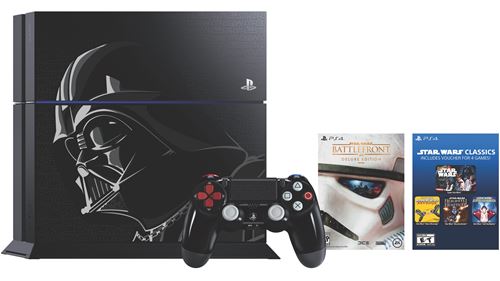 The unboxing of this PlayStation 4 Star Wars bundle was also our first video upload to Youtube. We captured it using Samsung Galaxy Note 3 and edited it using a free Android App – WeVideo.
We also did a video on The Battle of Jakku. This was captured using the PS4 share button. It is also quite easy to capture and edit video using the PS4.
Another video is about where to find the tokens in Fighter Squadron. In this video, you can see how you can easily change your X-Wing into a Millennium Falcon. You just need to be fast enough before someone else gets there.
Visit our Youtube Channel here.
If you are looking for your first set of the PS4 console, it is best to go for PS4 bundle packages rather than buying the console alone. For my case, I bought the Star Wars Battlefront PlayStation 4 bundle.
Some packages have different perks. Just choose the one that suits you. I promise you, once you switch it on, with the Dualshock in your hands ….. there's no turning back.
May the Force be with you.